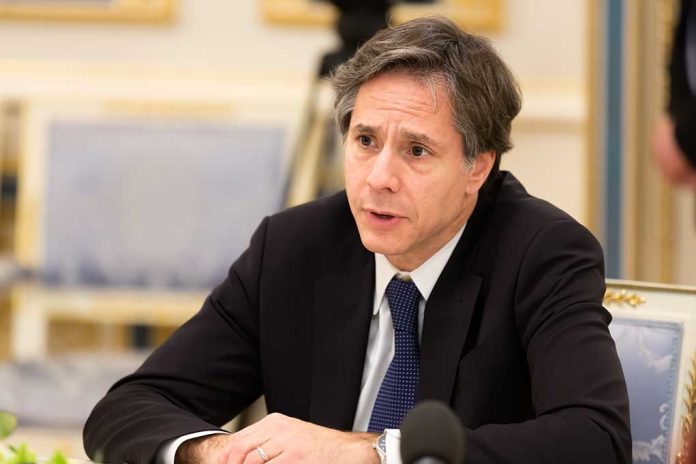 (UnitedHeadlines.com) – Tensions remain high in Eastern Europe as the conflict in Ukraine rages on. The Ukrainian President, Volodymyr Zelenskyy, has called on the United States and the North Atlantic Treaty Organization (NATO) to initiate a no-fly zone over Ukraine. So far, the US hasn't made any moves toward that goal; however, it is granting one of Zelenskyy's other wishes.
On March 6, US Secretary of State Antony Blinken told members of NATO to proceed in supplying Ukraine's fighting force with warplanes. In theory, the fighter jets would be enough for Ukrainians to implement their own no-fly zone over their homeland.
.@SecBlinken: The U.S. has given the "green light" to NATO countries if they choose to provide fighter jets to Ukraine, one day after President Zelensky made a plea to members of Congress to provide them during a Saturday Zoom call. https://t.co/liDkdNCAFI pic.twitter.com/3vHqk6YzQe

— Face The Nation (@FaceTheNation) March 6, 2022
Zelenskyy's call for the United States to implement a no-fly zone has gone without support. US officials don't want to put America in a position of possibly starting a war with Russia. Rather than risk a larger confrontation, the US is currently engaging in discussions with Poland about giving some of its planes to Ukraine. In turn, US fighter jets would replace the soviet-era ones Poland would donate.
Senator Joni Ernst (R-IA) noted that the US wants to help Ukraine fight back against Russia, but it doesn't want to engage the country directly, so it's providing the support it believes will help the most without escalating the situation.
Copyright 2022, UnitedHeadlines.com