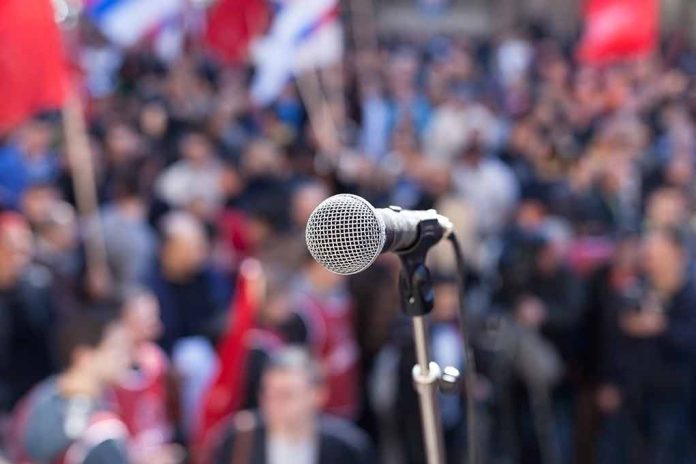 (UnitedHeadlines.com) – During a Sept. 21 U.S. Senate Special Committee on Aging hearing, Pennsylvania Sen. John Fetterman became emotional over his speech disability and how he has been "ridiculed and made fun of."
The hearing focused on ensuring government technology is accessible to people with disabilities, veterans as well as older adults.
During the hearing, Fetterman stated that disabilities and accessibility are a "very personal issue" for him since a stroke days before the Pennsylvania Democratic senate primary in May 2022 left him with a speech disability. He stated he's lost the ability "to fully process language" because of the stroke he suffered 18 months ago.
During the only debate with Republican nominee Dr. Mehmet Oz, Fetterman used closed captioning to understand Oz and the moderators. In the Sept. 21 hearing, Fetterman showed an iPhone transcription app that he uses to help him communicate with others. The app has closed captioning capabilities that allow Fetterman to read what people are saying to him. At his desk in the Senate chamber, a closed captioning monitor was installed for Fetterman to be able to follow the proceedings. The same technology was installed at a custom desk at the center dais for Fetterman to use when he presides over Senate proceedings.
Fetterman said he has become more empathetic now that he lives with a disability, tearing up over how his own disability has caused him to be "ridiculed and made fun of" because of his role as a senator. Fetterman offered an apology saying, "I'm sure many of you had to go through this kind of thing."
He discussed the lack of awareness as well as understanding of accommodations that are necessary for certain disabilities. Fetterman then asked those attending the hearing how senators can be "more empathetic, more responsive, and more effective senators" to those in disabled communities.
Accessibility engineer Chris Westbrook, who was a witness during the hearing, stated it "just takes political will," adding that it takes "deciding it is going to be a priority."
Copyright 2023, UnitedHeadlines.com