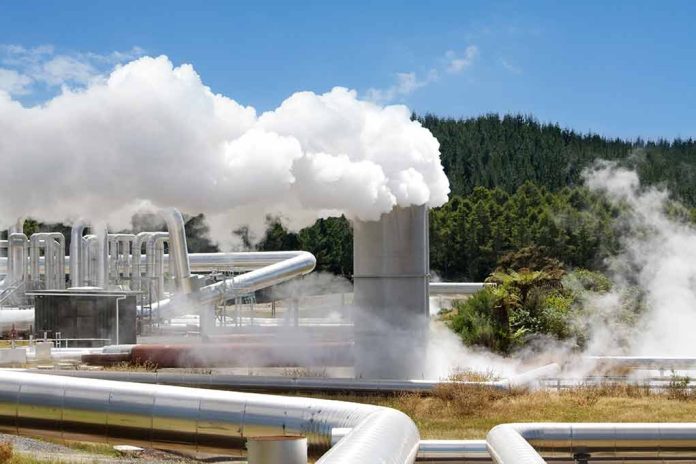 (UnitedHeadlines.com) – A 2021 environmental review that allowed for the construction of a geothermal power plant where the endangered Dixie Valley toad lives will be revisited for a third time.
The decision marks a victory for the Fallon Paiute-Shoshone Tribe and conservationists who first sued in January 2022 to block the Nevada project which was approved in December 2021 by the Bureau of Land Management.
In April 2022, the Dixie Valley toad was declared endangered on an emergency basis by the U.S. Fish and Wildlife Service. In December 2022 the endangered listing was made permanent. The listing concluded that the project was the biggest threat to the toad's survival, saying "the threat of extinction" for the toad is "imminent."
The Center for Biological Diversity's Great Basin director Patrick Donnelly stated the ruling proves that the "environmental review was flawed" and that the project should not have been approved.
Those who oppose the geothermal power plant say that pumping hot water from below the earth's surface would affect the temperature and levels of the surface water which are critical to the toad's survival. This is the only area the toad is known to exist.
The springs are also a sacred area for the Fallon Paiute-Shoshone Tribe.
Ormat Technologies began building the plant in Dixie Meadows in 2022. After a temporary injunction that would have blocked the construction of the geothermal power plant was refused by an appeals court during the summer of 2022, Ormat temporarily suspended all work. In October, Ormat asked the case to be held while it worked on plans for a smaller plant. The case was formally stayed by U.S. District Judge Robert C. Jones in February.
The Bureau of Land Management rescinded approvals for the larger plant. While the plans for the smaller plant were approved, construction was unable to resume until the Bureau of Land Management consulted with the Fish and Wildlife Service over the survival of the toad. Ormat has said they support an additional environmental review.
Copyright 2023, UnitedHeadlines.com