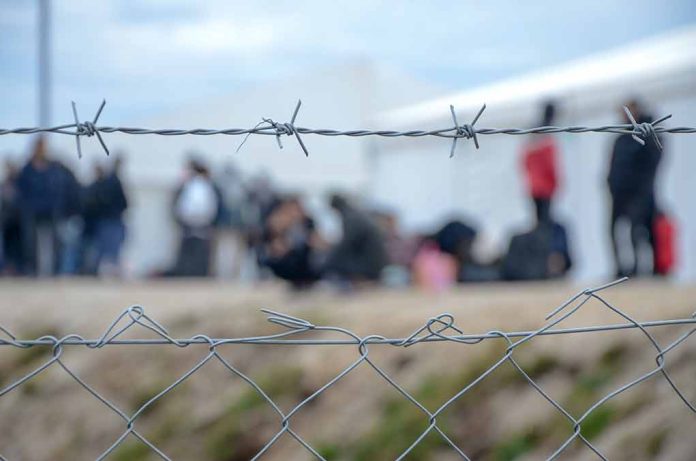 (UnitedHeadlines.com) – The Biden administration's May 13 request for a stay on a two-week restraining order involving the release of migrants without court dates was denied by a federal judge.
In denying the stay, U.S. District Court Judge T. Kent Wetherell II called the request by the administration "borderline frivolous." Former President Donald Trump appointed Wetherell.
The state of Florida sued the Biden administration on May 11 for its policy, parole with conditions allowing migrants to be released into the U.S. with no court dates, which was announced as Title 42 ended at midnight May 11. The policy was blocked by Wetherell in response to the lawsuit.
The new policy states that if Border Patrol is facing overcrowding migrants can be released on parole, which is usually reserved for a significant public benefit and urgent humanitarian reasons. If capacity is above 125%, if over 72 hours agents apprehend more than 7,000 a day, or if the average time a migrant is in custody exceeds 60 hours, then parole is authorized to be used.
As part of being released on parole, migrants don't get a date for court or an alien registration number. The process allows migrants to be released into the country quickly. The new policy was announced to the Border Patrol in a memo.
After being released without court dates, the migrants must either arrange an appointment with Immigration and Customs Enforcement or apply to be sent by mail an asylum court date within 60 days of being released.
The judge scheduled an injunction hearing for May 19. The Biden administration said it will appeal the decision.
As of the morning of May 12, there were more than 25,000 migrants in custody. Without being able to release migrants, up to 45,000 migrants are predicted to be in custody by the end of May, according to the Department of Homeland Security.
Copyright 2023, UnitedHeadlines.com