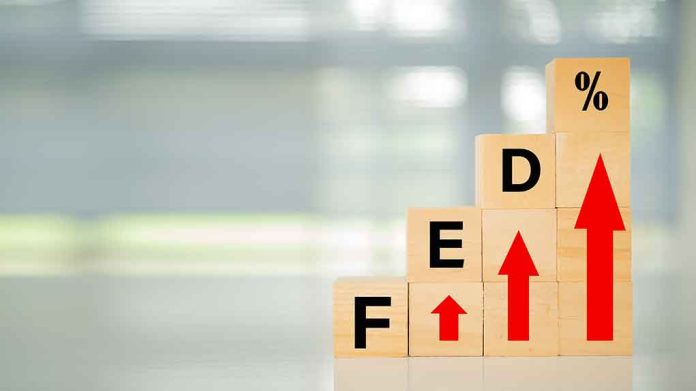 (UnitedHeadlines.com) – The Federal Reserve (Fed) imposed yet another rate hike on February 1, but only by one-quarter of a percent or 25 basis points. This latest increase is both good and bad news for the average American consumer. It marks the lowest interest jump in nearly a year, signaling that inflation is slowing to a more manageable pace. Still, the impacts of last year's economic tailspin could leave most people struggling for some time.
Reuters reported Jerome Powell, chair of the Fed, recently stated, "the disinflationary process has started." The monetary authority noted decreasing resale prices and recoveries in supply and distribution chains as signs the country was getting back on track, although he cautioned against celebrating just yet.
JUST IN: Fed raises interest rates in smallest hike since March https://t.co/mI9eJYsspS pic.twitter.com/igoaGnYbub

— The Hill (@thehill) February 1, 2023
Since March of 2022, the Fed has increased interest rates by 4.5 percent, leading to skyrocketing mortgage and car loan rates. The Hill explained how balancing inflation, unemployment levels, and interest rates is a delicate process with serious repercussions if not approached correctly. The problem has required time to fix — and Powell warned the Fed might still need to impose a "couple" future hikes to adjust and optimize the economy.
Also, while the Fed might have slowed the increase in interest rates, every little hike adds up. CBS News shared that for every one-quarter percent increase by the Fed, borrowers average $25 more in interest on every $10,000 they owe. Including the most recent hike in calculations, people are paying about $450 more this year in interest for every $10,000 of debt. For example, the additional interest generated by the hikes for one year on a $250,000 home loan explodes to $11,250. With so many people still struggling to make ends meet, the additional expense could break many food and gas budgets, which already suffer from skyrocketing inflation.
For the time being, Bankrate recommends consumers do what they can to tackle high-interest debt and seek out high-yield saving options to make the most of any extra funds.
Copyright 2023, UnitedHeadlines.com