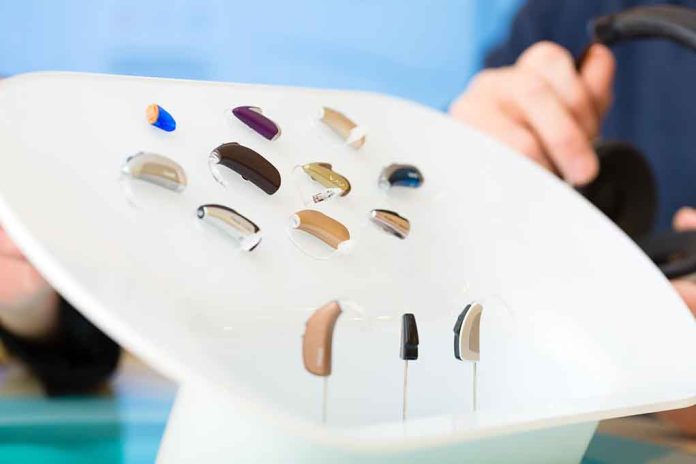 FDA Greenlights Breakthrough Technology – It Could Help Millions
(UnitedHeadlines.com) – Hearing loss is a serious health issue that affects about 48 million people in the United States alone. Roughly 30 million of those people suffer impairments to the point where they might benefit from aids. Still, only 20% seek the use of assistive devices, and most wait for an average of seven years before doing so. One of the most significant factors holding people back is that these devices require prescriptions, which has reduced accessibility and kept costs painfully high. Finally, more options are on the horizon.
Millions of Americans will be able to buy hearing aids without a prescription later this fall, under a long-awaited rule finalized today. https://t.co/Zmy2uzEZGF

— PBS NewsHour (@NewsHour) August 16, 2022
On August 16, the FDA announced that many Americans will soon have the ability to purchase over-the-counter (OTC) hearing aids. In its statement, the agency noted the excessive costs patients currently face simply to hear the world around them. Between the need to see a specialist for the script and fitting to prescription limits raking up market prices, the average patient may not be able to afford one of these devices. Pouring salt on the wound, many insurance providers, including Medicare, don't cover any of the above.
The FDA hopes opening the sale of hearing aids to the open market will encourage manufacturers to reduce sales costs. With more outlets available, companies are likely to become more competitive.
There are still some limitations. The OTC option only applies to devices for mild to moderate impairment, and only for adult patients. People under 18 years old and those with severe hearing loss will still need to go through their doctors.
Copyright 2022, UnitedHeadlines.com