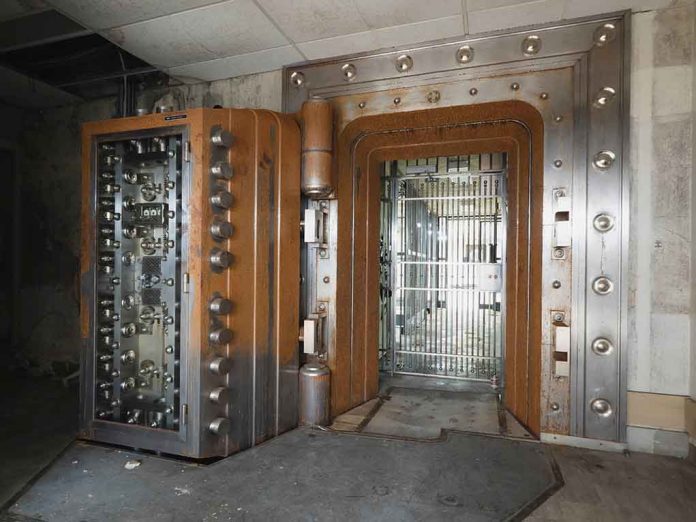 (UnitedHeadlines.com) – On July 11, 1969, a 20-year-old Theodore Conrad went to work at the Society National Bank. Little did his coworkers know, it would be his last day there, and one of the longest manhunts in US history would begin.
On that fateful day in July, Conrad worked through his shift like normal. When he was ready to clock out, he placed $215,000 in a paper bag and walked out the door, never to be seen again.
One of America's Most Wanted Fugitives Identified After 52 Years. Mystery solved of Ted Conrad, who pulled off one of the biggest bank robberies in Cleveland, Ohio history. pic.twitter.com/Jg4cbDmkfH

— U.S. Marshals (@USMarshalsHQ) November 12, 2021
Before his heist, Conrad told his friends how easy it would be to steal from the bank he worked at, even going as far as to tell them how he'd do it. Apparently, Conrad had become obsessed with the movie "The Thomas Crown Affair," the story of a millionaire businessman who robs a bank out of boredom.
The US Marshals who were tracking Conrad followed leads in Texas, DC, Hawaii, Oregon and California, but to no avail. Over the course of 52 years, Conrad was featured on "America's Most Wanted," "Unsolved Mysteries," and other true-crime television shows.
Conrad's bank heist would remain unsolved until one day, when investigators matched documents that Conrad filled out in the 1960s to a 2014 bankruptcy filing by one "Thomas Randele." In May, Randele died of lung cancer. His obituary would be the final missing piece to the puzzle for investigators. US Marshals found that several aspects of Randele's obituary matched Conrad, such as when and where he was born and his parents' names.
US Marshals traveled to Boston last week to confirm their findings before closing the case, and sure enough, they finally found Conrad after 52 years. The dying Randele had told his family about the heist and his fake identity. After over five decades, the US Marshals found their man; it's just a shame they got there so late.
Copyright 2021, UnitedHeadlines.com