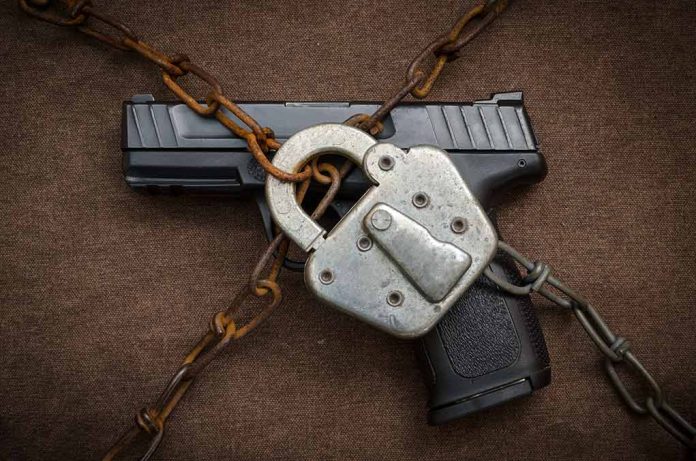 (UnitedHeadlines.com) – According to new data from the FBI, gun sales topped 1 million in June, marking 47 consecutive months of sales surpassing 1 million.
FBI NICS data shows a total of 2.1 million background checks conducted by the FBI in June. According to the National Shooting Sports Foundation, 1.1 million background checks were for likely gun purchases as well as transfers. The remaining 1 million background checks were conducted for carry permits as well as for other security permits. In the 24-year history of NICS data, this is the fifth-highest June on record.
The statistics do include sales in which NICS is not used, which are legal in some states for certain person-to-person sales as well as carry permit holders who may have what is called a Brady exemption.
In response to the news, National Shooting Sports Foundation spokesman Mark Oliva stated the numbers show Americans are choosing to exercise their Second Amendment rights, bucking "the demands by gun control politicians to surrender" their Second Amendment rights.
Oliva stated Americans are keeping alive the Founding Fathers' vision for the country by exercising their Second Amendment rights, saying "Happy Independence Day."
Oliva has previously noted that in states targeting the Second Amendment, sales have jumped. Oliva noted that states such as Illinois and Washington, where assault weapons bans have been passed, have seen increases in background checks conducted.
The newly released data comes as President Joe Biden, in his July 4 speech, again called for more gun control measures. In the speech, he called for a ban on "assault weapons" as well as a ban on high-capacity magazines. However, he did not stop there. He went on to call for universal background checks, safe storage laws as well as ending manufacturers' immunity from liability. Biden also signed an executive order in March which expanded background checks and seeks to raise awareness of red flag laws.
Copyright 2023, UnitedHeadlines.com