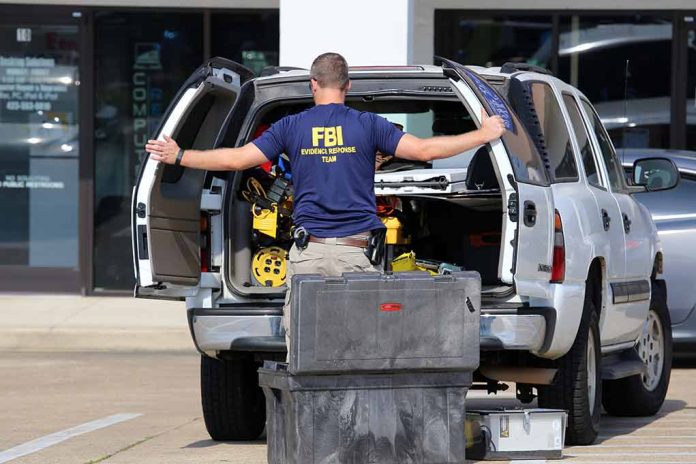 (UnitedHeadlines.com) – House Judiciary Chairman and Ohio Rep. Jim Jordan issued a subpoena to an FBI human resource official to answer questions from the subcommittee on the weaponization of the federal government regarding accusations the FBI has illegally retaliated against whistleblowers who have testified to lawmakers.
The subpoena was issued to the FBI's Human Resources Executive Assistant Director Jennifer Leigh Moore. Closed-door questioning under oath by Moore must happen on May 10, according to the subpoena. 
Whistleblowers disclosed information that FBI employees that have conservative views are being purged from the FBI, according to Jordan.
In September, Jordan wrote a letter to Moore claiming that information had been received by the committee that Moore had retaliated against a whistleblower after the whistleblower made disclosures to Congress, which are protected. It is alleged that Moore had a part in the security clearance being revoked for other whistleblowers who testified. Whistleblowers have also said they were suspended. According to Jordan, Moore's signature is on the formal notices.
In total, Moore has been sent three letters soliciting her testimony, with the last letter being sent in January.
There were no details about the specific complaints from FBI employees with regards to the FBI's leadership in the subpoena.
According to Jordan's spokesperson Russell Dye, during an interview with the subcommittee on April 24 that was transcribed, Moore "refused to answer questions" regarding the alleged retaliation against conservatives by the FBI.
In a statement, the FBI said it is committed to cooperating with the requests from Congress.
In March, a letter was sent to FBI Director Christopher Wray by Jordan requesting to interview 16 employees of the FBI who Jordan said could answer to the claims that the FBI is being weaponized against those with conservative views.
Jordan says he has communicated with dozens of other whistleblowers from the federal government who have shared stories of discrimination for conservative views.
Copyright 2023, UnitedHeadlines.com