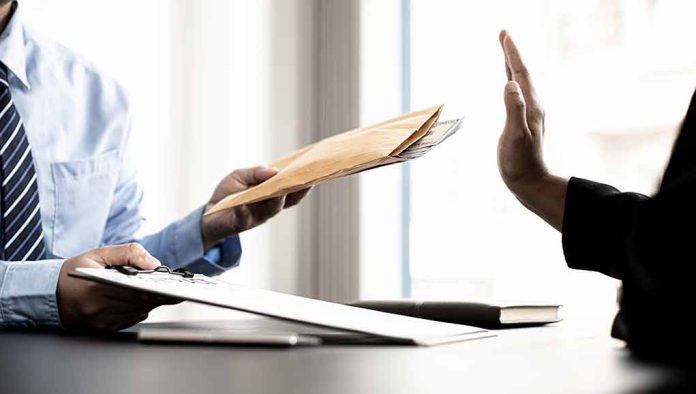 (UnitedHeadlines.com) – The House Oversight Committee issued a subpoena to FBI Director Christopher Wray for information the FBI has which involves an alleged bribery scheme on President Joe Biden.
According to the Senate Budget Committee ranking member and Iowa Sen. Chuck Grassley and House Oversight and Accountability Chairman and Kentucky Rep. James Comer, a whistleblower provided them with information about an alleged scheme that involved "money for policy decisions" with a foreign national while Biden was the vice president.
In a letter to Attorney General Merrick Garland and Wray, Grassley, and Comer wrote that the disclosures they received were legally protected and highly credible.
In their letter, Comer and Grassley said they believe the document has enough alleged specificity for the accuracy of the information to be determined by the DOJ and FBI. The letter also says that the steps "taken to investigate the matter" are unclear.
The document subpoenaed is an unclassified FD-1023 form or a record the FBI has of an interaction with a confidential source. The subpoena is for the document that is said to have been created or modified in June of 2020 and has the word Biden in it.
According to the subpoena, the FBI has until May 10 to produce relevant documents.
Ian Sams, who is the White House spokesperson for oversight and investigations, responded by issuing a statement saying that Republicans have attacked Biden for five years without evidence.
Republicans have been investigating Biden's role in business dealings involving countries such as Ukraine and China. They have also been investigating the alleged influence peddling by the Biden family, which centers around Hunter Biden, with the investigation focusing on his relationship with China. Comer has released information showing that from 2015-2017 a Chinese energy company paid $1.6 million to Biden family members, including Hunter Biden. They are also looking into Hunter Biden who received up to $1 million a year from 2014 to 2019 while serving on the board of Burisma, a Ukrainian gas firm.
Copyright 2023, UnitedHeadlines.com