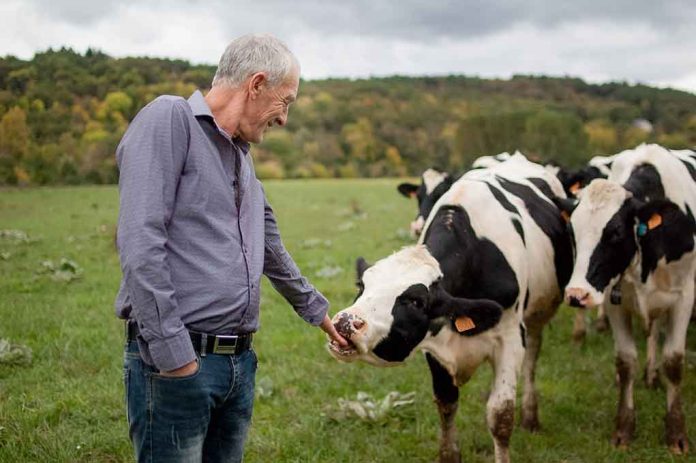 Police Fire on Peaceful Protestors – Live Rounds!
(UnitedHeadlines.com) – The Dutch government recently asserted it plans to reduce emissions by 50% before 2030. The move could potentially put thousands of farmers out of work in the Netherlands, which has led to angry protests. Unfortunately, the demonstrations must have gotten out of hand, prompting police to shoot at an activist.
Dutch Police Open Fire Toward Pro-Farmer Protester On Tractor https://t.co/l9khkDfbz4 pic.twitter.com/CnEClUaI6k

— Daily Wire (@realDailyWire) July 6, 2022
On July 5, Dutch authorities opened fire in the direction of a protester driving a tractor. Following the incident, police asserted they had no other way to deter the driver of the tractor, which they believed would crash into them. Officials noted they fired both warning and targeted shots in a statement on Twitter.
According to The Daily Wire, there were no injuries but gunfire did strike one of the tractors. The Dutch government has dispatched an internal investigator to look into the shooting. The standoff came about as farmers continued to protest the government's rule change. ABC News reported the Dutch government outright admitted that some ranchers wouldn't be able to continue operating their farms under the new policy, meaning many would lose their livelihoods.
Some farmers have dropped or burned hay bales to block traffic, while others have unloaded heaps of manure on properties belonging to government officials. According to the Associated Press, Mark Rutte, the Dutch Prime Minister, isn't fond of the way agriculturalists are going about with their demonstrations, noting they can protest, but the demonstrators need to find "a civilized way" to make their point.
Copyright 2022, UnitedHeadlines.com