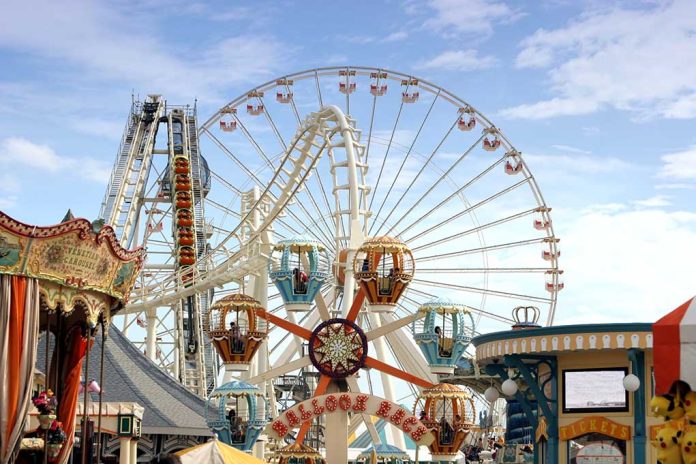 Amusement Park Tragedy – Family Responds
(UnitedHeadlines.com) – In March, a teenage boy from St. Louis, Missouri, was trying to enjoy his spring break in Florida when tragedy struck. While riding the FreeFall in Orlando, the young man fell out of his seat and plummeted to his death. Now, the boy's heartbroken family is suing ICON Park to have the ride taken down.
Orlando FreeFall death: Tyre Sampson's family takes legal action as lawmakers file bill in his name https://t.co/ivmWrjPqpW

— Fox News (@FoxNews) August 18, 2022
According to Fox 35 Orlando, Tyre Sampson's friends and family gathered on August 17, which would've been his 15th birthday. During the sad meeting, Yarnell Sampson, the boy's father, asserted his son didn't "sign up to die."
The father noted he's entirely focused on getting the FreeFall ride shut down, filing a lawsuit against the park itself and other businesses associated with the design and construction of the ride. Sampson explained the park failed to correctly display signs showing height and weight limits for the ride. The teen was 100 pounds over FreeFall's weight limit. The father also noted the operator had modified a pair of seats, one of which was where the boy was sitting.
State Representative Geraldine Thompson has mentioned she plans to introduce the "Tyre Sampson Law," named after the boy who tragically lost his life. The legislation would improve rider safety by prohibiting adjusting safety sensors past their maximum settings and increasing signage to inform potential riders of height and weight restrictions. If state lawmakers pass the legislation, it will take effect on July 1, 2023.
Copyright 2022, UnitedHeadlines.com