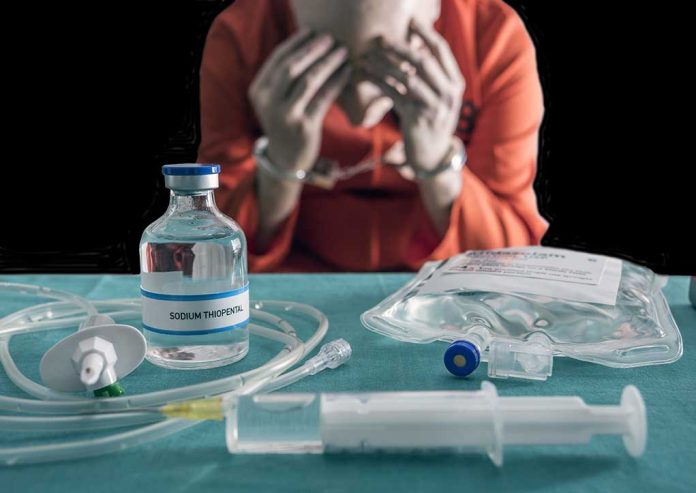 Death Row Inmate Gets Last-Minute Reprieve
(UnitedHeadlines.com) – Kenneth Eugene Smith had thought November 17 would be his last day on Earth, with the state of Alabama set to execute the 57-year-old before midnight. Prosecutors had convicted him of participating in a murder-for-hire scheme in 1988, during which he killed a preacher's wife for $1000. After hours of navigating past legal red tape and more time wasted unsuccessfully trying to find a vein, officials felt they had no choice but to postpone the execution. The event marked a concerning trend of botched lethal injections occurring within the state.
A last-minute appeal had resulted in a stay of Smith's execution, but at around 10:20 p.m., the US Supreme Court ordered it to go through as planned. Prison officials spent the next hour struggling with the convict's veins to get the intravenous lines in place. Finally, at 11:41 p.m., they determined there wasn't adequate time remaining to complete the procedure before Smith's death warrant expired at midnight, and they sent the prisoner back to his cell.
Alabama tried its darnedest to kill a man last night, but it didn't work out. https://t.co/Rv4DRvrA8E

— David Beard (@dabeard) November 18, 2022
The New York Times pointed out that a similar failure occurred in September. Another inmate, Alan Eugene Miller, survived his execution date, which the state has not rescheduled yet, due to problems accessing his veins. In July, according to a report by The Atlantic, prisoner Joe James died after several grueling hours of flighting against repeated attempts at accessing nearly every available blood vessel in his body.
In light of the failed executions, lawyers of some inmates are inquiring about the practitioners' qualifications. Maya Foa, who leads the anti-capital punishment group Reprieve US, told the Times many inmates "spend their final hours in agonizing pain and distress."
There's no word yet on the rescheduled date for Smith's execution.
Copyright 2022, UnitedHeadlines.com