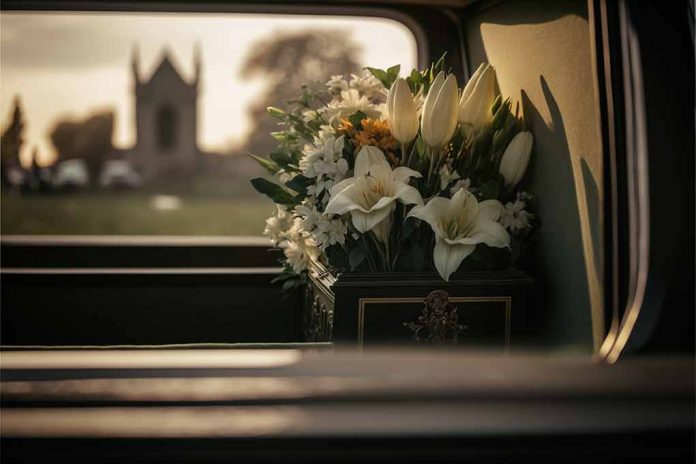 (UnitedHeadlines.com) – Mike Williams, a former wide receiver for the Tampa Bay Buccaneers, died Sept. 12 at the age of 36.
According to NBC Sports, Williams had been seriously injured in an August construction accident. Someone dropped a steel beam on his head while he was doing electrical work. Though he walked away after the incident, he began to complain of headaches. His symptoms began to worsen, losing feeling in his legs. He was then hospitalized and developed a staph infection. Williams had spinal cord surgery and was then put on life support.
On Sept. 8, he was removed from the ventilator. At the time, Mary Rosenthal, his mother, stated that the family needed a "Hail Mary." Rosenthal also stated that Williams had "signed the papers" to pull the plug, saying "those are his wishes."
In a statement from the Buccaneers, they stated they were "saddened to hear of the untimely death" of the former player. The team extended their condolences to his family and friends.
Syracuse University athletic director John Wildhack also extended "deepest sympathies" to all of Williams' family and friends.
A native of Buffalo, New York, Williams played for three seasons at Syracuse University. According to the university, Williams holds records in the top 10 of a few different categories among wide receivers as well as offensive players. Williams scored in 10 straight games and currently holds the program's record of an all-time leader in consecutive games with a touchdown catch.
In 2010, the Buccaneers picked Williams in the fourth round of the NFL draft. In 2014 he was traded to the Buffalo Bills after being sidelined with injuries. He played one season with the Buffalo Bills before being traded to the Kansas City Chiefs. Four months later he was released from the team. Over the course of his NFL career, he played in 63 games and had 26 touchdowns as well as 223 catches for 3,089 yards.
Copyright 2023, UnitedHeadlines.com