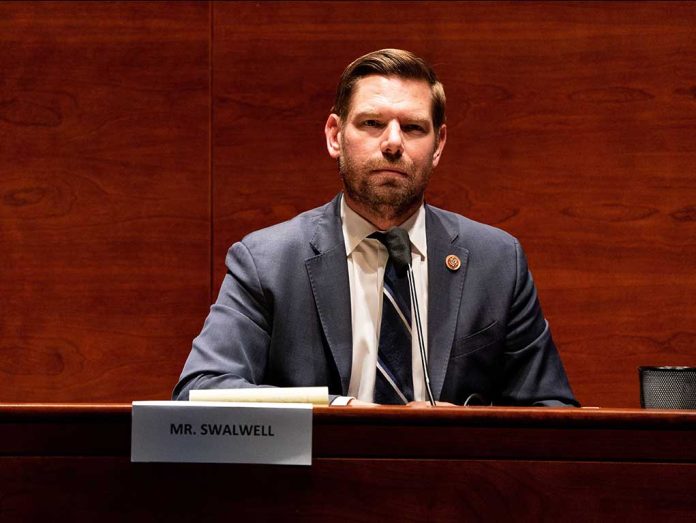 (UnitedHeadlines.com) – Representative Eric Swalwell (D-CA) fell into a heated controversy in 2020 after news hit that a suspected Chinese spy had developed ties to the lawmaker. Although the California representative claimed he knew nothing about the foreign national's intentions, his protests remain unproven, according to Axios. Recently elected House Speaker Kevin McCarthy (D-CA) has expressed his doubts regarding the matter. Now, Swalwell contends his conservative peer's allegations and insinuations regarding the incident have led to death threats against his family members.
Implied Security Risks
An FBI investigation of the suspected Chinese spy led officials to Swalwell in 2015, and the legislator cut ties with the individual when he found out about the allegations. The person in question, Fang Fang, who might also have gone by Christine Fang, allegedly charmed her way into the private circles of multiple politicians. Officials don't think she successfully gained access to any classified information — but private, personal info can sometimes be just as valuable.
Investigators believe Fang was just one of many foreign agents who came to the United States solely to seek personal relationships with potentially influential Americans and rising political stars. Axios noted access to influential people's social networks, schedules, and habits can provide intel that foreign governments might use as political leverage. Individuals like Fang might also use their relationships attempting to influence officials on issues affecting China.
McCarthy's Revenge
McCarthy recently relieved Swalwell of his House committee commitments, prompting the backlash. The House Speaker stated Congress shouldn't allow his fellow California representative a government security clearance if he "can't get a security clearance in the private sector."
Swalwell is calling the move "political vengeance," according to Fox News. Even more, the liberal rep says McCarthy's insinuations that he's untrustworthy for committee work have led to threats against him, his wife, and his children. He accused one person of threatening to rape his wife and added his observation that the people involved have all used the same rhetoric he heard McCarthy use on him.
Swalwell says McCarthy criticism of him inspiring death threats https://t.co/OMHuFvgg22 pic.twitter.com/k2SXElt7MD

— The Hill (@thehill) January 19, 2023
The alleged threats come during a time of growing political unrest in the United States, with reports becoming common of disgruntled citizens taking out their frustrations on lawmakers of opposing political affiliations. The New York Times shared how lawmakers on both sides of the political aisle have felt so unsafe they've resorted to paying out of pocket for security details.
The Hill reported Swalwell blames McCarthy and Donald Trump for laying the foundation for such "violent times."
Copyright 2023, UnitedHeadlines.com