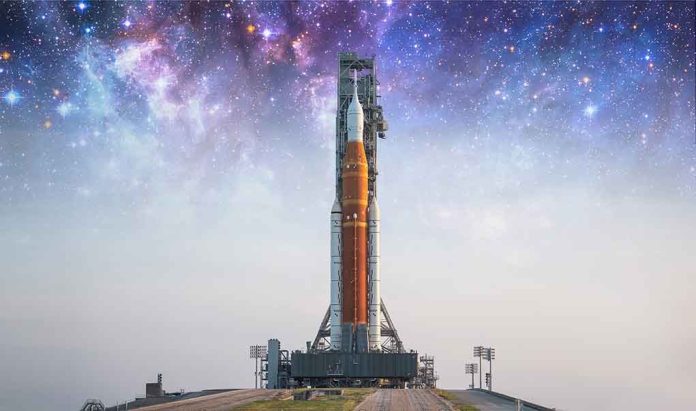 NASA Emergency – Forced To Drop Launch!
(UnitedHeadlines.com) – The US has renewed its ambitions to travel back to the Moon. More than half a century after Apollo 11 landed on the lunar surface, the National Aeronautics and Space Administration (NASA) will land humans on the Moon again. Yet, their plan recently caught a snag, resulting in a postponed launch.
The US space agency originally planned to begin Artemis 1's 1.3 million-mile journey on August 29. NASA scrapped and rescheduled the takeoff after the rocket experienced engine issues. Engineers needed to condition the unit to the correct temperature to accommodate the spacecraft's extremely frigid fuel — liquid hydrogen and oxygen — because one of the craft's four engines wasn't reaching the ideal temperature.
Nasa rocket Artemis 1 set to lift off on historic moon mission – live https://t.co/eUcYmelA7T

— The Guardian (@guardian) August 29, 2022
NASA scheduled September 2 and September 5 as backup launch dates. If the rocket experiences more problems preventing its liftoff, the agency may need to wait even longer to see results. The Artemis 1 craft is a new vehicle design, so experts expect it to have issues. The new spacecraft is the centerpiece of the agency's latest mission to put humans on the Moon again, potentially using the satellite as a springboard to send people to Mars.
Artemis 1 may not be carrying humans yet, but its launch is an essential first step in preparing to accomplish NASA's long-term goals.
Copyright 2022, UnitedHeadlines.com