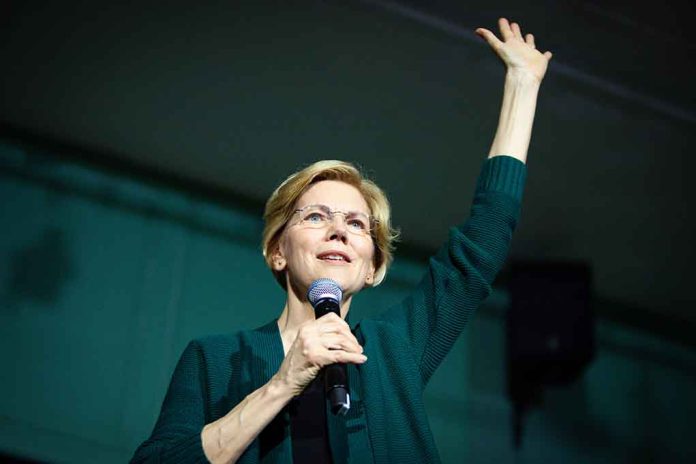 (UnitedHeadlines.com) – Massachusetts Sen. Elizabeth Warren, 73, announced that she plans to run for re-election. 
In her March 27 Twitter announcement, she featured voters from Massachusetts who spoke of her accomplishments in the state. Her supporters spoke about infrastructure, her role in helping to cancel student loan debt, and stricter bank regulations.
In the video, she gave details of her plans if she were re-elected to a third term. Warren stated that her goals for next six years would include enacting stringent rules for banks,  affordable child care, imposing a wealth tax for billionaires, she would seek to improve Massachusetts transportation system, and seek to protect the coastal communities of the state from climate change.
Boston Mayor Michelle Wu, Massachusetts Rep. Ayanna Pressley and Massachusetts Sen. Ed Markey all make appearances in the video.
In 2020, Warren ran for the Democratic nomination for president. She dropped out of the presidential race after placing behind both Biden and Vermont Sen. Bernie Sanders in the Massachusetts presidential primary.
She was first elected to the Senate in 2012. She was elected for a second term in 2018. According to her website, Warren is Massachusetts' first female senator. 
There had been speculation as to whether or not Warren would be planning another campaign for president in 2024, after she did not endorse President Joe Biden and Vice President Kamala Harris in February. In January, during a Boston Public Radio interview, she was asked whether Harris should again be Biden's running mate in 2024. Warren stopped just short of giving an endorsement to Harris. She later said that she does give her support to a ticket with Biden and Harris on it.
Warren's Senate seat is among the 23 seats Democrats are hoping to hold onto in 2024. Michigan Sen. Debbie Stabenow and California Sen. Dianne Feinstein both have already said they will not be seeking re-election.
Copyright 2023, UnitedHeadlines.com