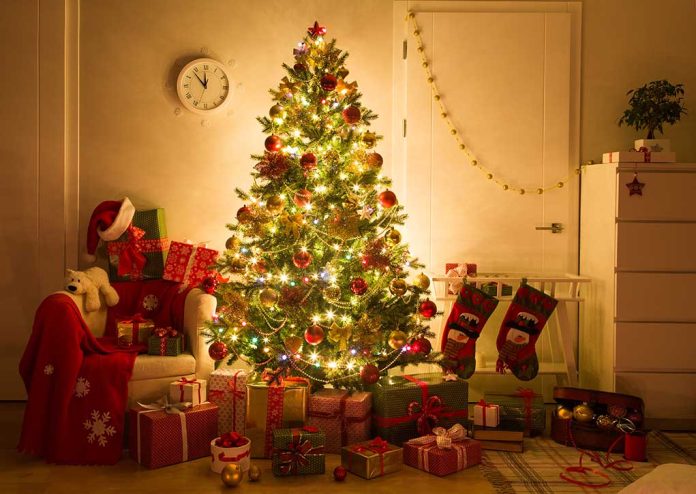 (UnitedHeadlines.com) – White House Chief Medical Adviser Dr. Anthony Fauci stirred up controversy as the result of an interview that aired on CBS's Face the Nation on Sunday, October 3. Once again, he found himself having to back down from remarks he made about the upcoming holiday season.
During the course of the interview, the conversation turned to Christmas. Fauci told CBS host Margaret Brennan that Americans should hold off on this year's holiday plans until experts have a clearer picture regarding the potential COVID-19 risks.
As one might expect, Fauci's remarks set off an immediate storm. As a result, he tried to walk back those comments on Monday by claiming viewers and media outlets took his remarks out of context.
Someone tell this guy that we celebrated Christmas together with our families last year & are going to do it again this year.

Even Dr. Birx, at the height of the pandemic, blew him off & traveled to celebrate Thanksgiving with her family.

Dr. Fauci, please just go away. https://t.co/omnb7zHbSP

— Sean Parnell (@SeanParnellUSA) October 3, 2021
The doctor clarified that he wants Americans to spend time with their families. He also encouraged people to visit loved ones over the holidays if they're vaccinated against COVID-19. He said he was already planning to spend Christmas with family this year.
Dr. Fauci claimed that he addressed the issue as well as he could, given the current data. He had said he couldn't yet give a reliable answer because, while there was a downward slope of cases over previous months, COVID-19 had recently surged due to the Delta variant.
Fauci concluded his remarks advising that getting more Americans vaccinated is the best way to ensure a normal and safe Christmas for all.
Copyright 2021, UnitedHeadlines.com