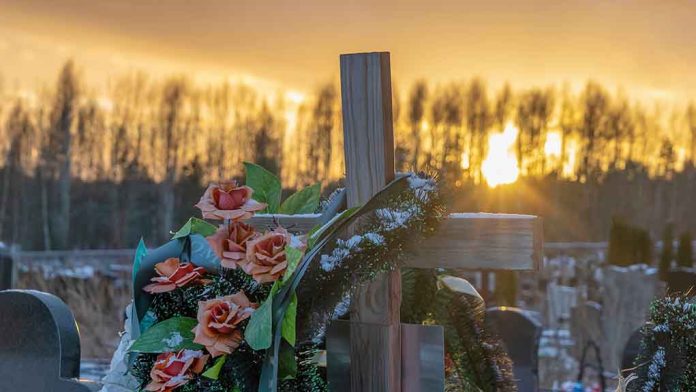 Dr. Death Reveals New Device To Aid Dignity in Dying
(UnitedHeadlines.com) – Dr. Philip Nitschke received the nickname "Dr. Death" for assisting terminally ill people wanting to end their lives on their own terms. He's now pushing to see his latest work in use on Scottish soil. The doctor first shared the Sarco pod, a 3-D printed chamber that uses nitrogen to deprive the user of oxygen for an allegedly painless death, in Switzerland, where "assisted suicide" is legal. However, the UK prohibits the process, leading to calls for change from some people and outrage from others.
Nitschke's proposal comes alongside a push from some individuals to legalize means for UK residents who are suffering and have no chance at recovery to die with dignity. The Scottish Daily Express shared that local lawmaker Liam McArthur recently introduced a bill to allow the practice without repercussions against practitioners. The move gained the pod inventor's attention, and the inventor reportedly wrote McArthur to gain the lawmaker's support.
Forget the cost of living crisis. Worry instead about the scientist who wants cut price euthanasia in high streets near you. He has asked Scots to pioneer his 'do-it-yourself death pods' with nitrogen gas leaving inhabitants dead in 10 minutes. https://t.co/uHHQXPfz2w

— Lord (David) Alton (@DavidAltonHL) November 14, 2022
Nitschke designed the air-tight Sarco pod to fill with nitrogen gas, allegedly causing unconsciousness within one minute and death within 10. BBC reports users control the device from inside and can activate an emergency shut-off if they panic and change their mind.
Some people are downright disgusted by the proposal. Care Not Killing, a group that pushes humane palliative care over the alternative, calls Dr. Nitschke "an extremist" who has advocated death as a solution to depression, teen troubles, and the pain of old age. The organization alleges his "suicide workshops" have led to at least one death of an individual whom authorities didn't deem terminal upon post-mortem inspection.
What do you think about Dr. Nitschke's invention?
Copyright 2022, UnitedHeadlines.com