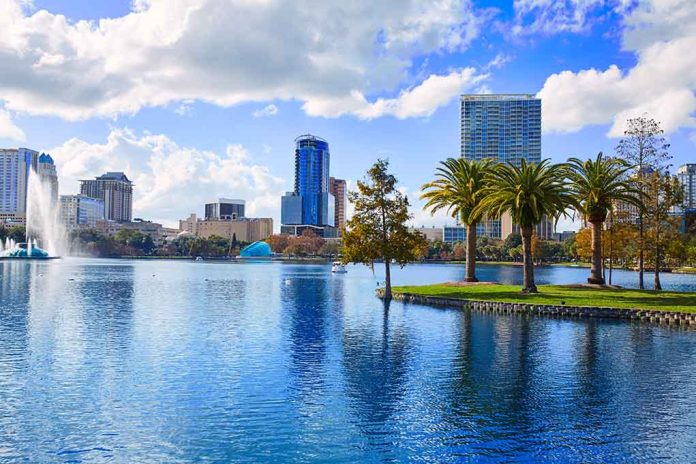 (UnitedHeadlines.com) – Florida Governor Ron DeSantis has proven himself a force to reckon with when enforcing the values he believes are appropriate for his constituents. Mega corporation Disney tried to take him on, only to learn the hard way that the state's leader is willing to do whatever it takes to fight back against the woke agenda. In coordination with other GOP state leaders, his latest move could strip Disney of the autonomous status the corporation has enjoyed since the 1960s.
Florida lawmakers introduced FL SB 4-C last year, but they went public with their proposal on February 6, according to the AP News. The special action would restructure the Reedy Creek Improvement District, the massive property that serves as home to the Walt Disney World theme park and resort. The corporation currently has total control over its affairs, essentially functioning as its own government. DeSantis believes the company has taken its special privileges for granted for far too long.
Florida lawmakers will meet Monday to complete a state takeover of Walt Disney World's self-governing district and expand a migrant relocation program, key conservative priorities of Republican Gov. Ron DeSantis. https://t.co/gY8yoX3uxS

— The Associated Press (@AP) February 6, 2023
This latest proposal would rename the property from Reedy Creek to Central Florida Tourism Oversight District. It would also put the governor, not Disney, in charge of appointing its oversight board.
Disney attracted DeSantis' ire when its CEO made a public statement against the Parental Rights in Education bill — dubbed the "Don't Say Gay" bill. The legislation, which made topics related to sexual orientation or gender off limits in kindergarten through third-grade classroom discussions, stirred outrage among many employees advocating for the LGBTQ+ community, prompting the company's public appeal. Many people see the governor's move as direct retaliation against Disney's seeming attempt to undermine his authority.
DeSantis also appears to be making an example of the corporation, one of the state's largest political donors. Disney has given generously to numerous Republican lawmakers in the past, but it threatened to stop its political donations in response to the proposal. Instead, perhaps only adding fuel to the fire, the company says it will start sending funds toward organizations fighting against the "Don't Say Gay" bill.
Copyright 2023, UnitedHeadlines.com