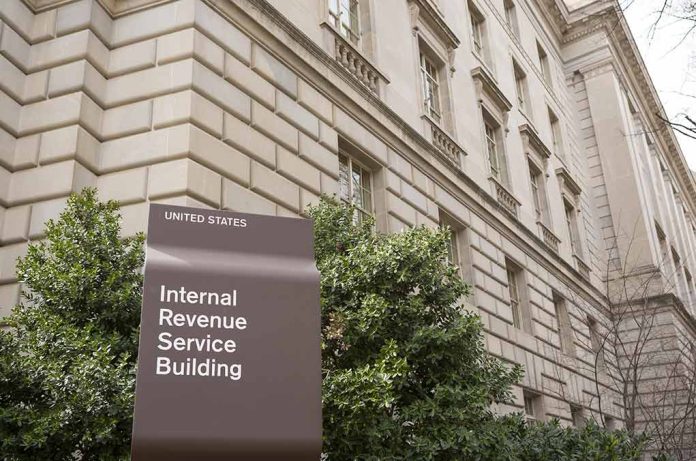 (UnitedHeadlines.com) – After officially entering the race for the 2024 Republican nomination for president, Florida Gov. Ron DeSantis is speaking out about the Internal Revenue Service.
On The Dana Show, DeSantis was asked if he was elected president would he sign a measure by Congress abolishing the IRS through funding means, and if so, what would he replace the IRS with? In response, he said he would welcome Congress to submit a measure to defund the IRS. He stated, "We need something totally different." The Dana Show is hosted by Dana Loesch, a Second Amendment advocate.
He also stated he has given support to single-rate proposals and that he believes they would be an improvement.
In August 2022, DeSantis spoke out criticizing the Biden administration for funding 87,000 new IRS agents, saying it was disrespectful to the American middle class. He called it the "middle finger to the American Public." He suggested that the new agents would be targeting small businesses and average Americans who struggle to make ends meet.
Speaking out against the IRS is not new for DeSantis. In 2013, during a Fox News interview, DeSantis said he believes the IRS "is really past its point of usefulness" from a "policy perspective." At the time DeSantis was a House Oversight and Judiciary Committee member.
While a member of the House representing Florida's 6th Congressional District, DeSantis co-sponsored the Fair Tax Act, or HR25, in 2013, 2015 as well as 2017. The legislation would have raised the federal sales tax to 23 percent while eliminating all other federal taxes, including income tax. The legislation has been introduced many times since 1999.
On May 24, DeSantis announced in a Twitter Space with Elon Musk, that he was running for the 2024 Republican nomination for president. During his hour-long announcement, he released an official campaign video and took questions from Chris Rufo, Kentucky Rep. Thomas Massi as well as others.
Copyright 2023, UnitedHeadlines.com