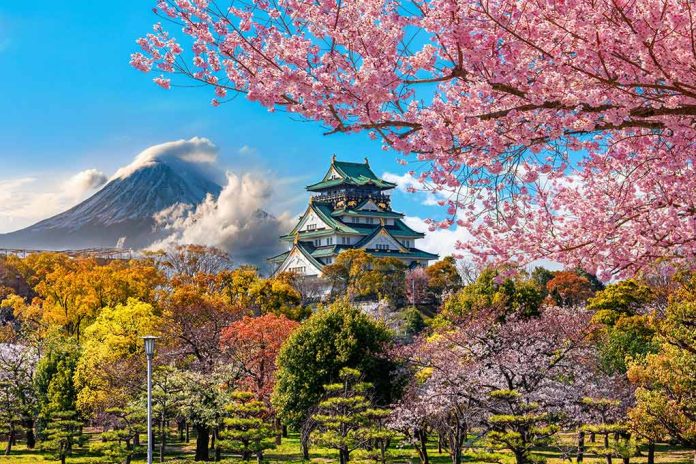 (UnitedHeadlines.com) – On April 24, Florida Gov. Ron DeSantis was in Japan, meeting with Japanese Prime Minister Fumio Kishida as well as other officials. The meeting is part of DeSantis' four nation trade mission which he says is to demonstrate Florida's position as an economic leader as well as increase and strengthen economic relationships. The trip includes stops in South Korea, the United Kingdom and Israel.
DeSantis was welcomed to Japan by Kishida who expressed how he hoped the visit would not only strengthen Japan's relationship with Florida but also with the U.S.
After his meeting with Kishida, DeSantis met with Japan's Foreign Minister Yoshimasa Hayashi.
Over the next two days, DeSantis will meet in Seoul with South Korean Prime Minister Han Duck-soo and in London British Foreign Secretary James Cleverly as well as other business executives. 
DeSantis will then travel to Israel April 27, delivering remarks at an event hosted by the Jerusalem Post and the Museum of Tolerance Jerusalem that marks the 75th anniversary of Israel.
DeSantis, who last traveled overseas in 2019, is traveling with his wife, Casey DeSantis, as well as state officials, the Secretary of Commerce Laura DiBella and Secretary of State Cord Byrd.
In 2019, DeSantis traveled to Israel with elected cabinet members from Florida, his only foreign trip as governor. Due to Covid travel was restricted during most of DeSantis' first term. Rick Scott, DeSantis' predecessor, went on more than a dozen trade missions while he was governor of Florida.
In 2022 and 2023, DeSantis has traveled around the U.S. promoting his new book, traveling to early voting states such as New Hampshire, Iowa, South Carolina and Nevada, fueling speculation he may decide to run for president in 2024. Though he has not announced he is running for the 2024 Republican nomination for president, it is expected he will make an announcement after the Florida Legislature ends its session in May.
Copyright 2023, UnitedHeadlines.com