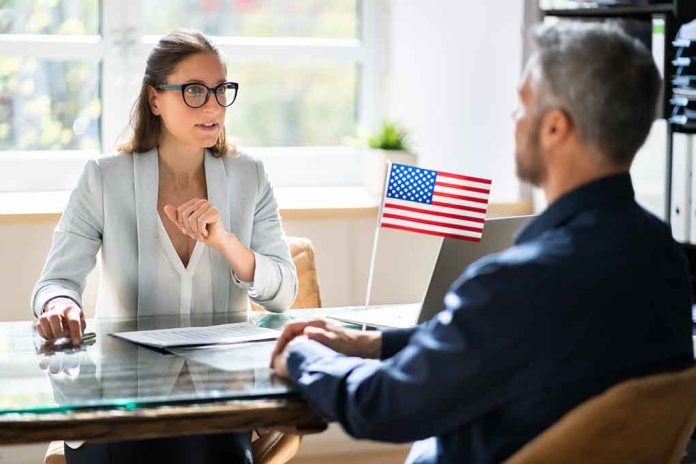 (UnitedHeadlines.com) – Florida Gov. Ron DeSantis signed a bill Feb. 15 which expands his migrant transportation program. The program is the one DeSantis used in 2022 when he flew migrants to Martha's VIneyard and San Antonio, which triggered lawsuits. The lawsuits question if the move was legal as the 2022 migrant transport bill stated funds were to be used to transport migrants out of Florida. The migrants flown out on the two planes were flights that originated in Texas but stopped in Florida. The newly signed legislation seeks to clear up that point by adding "facilitating the transport of inspected unauthorized aliens within the United States."
Republican lawmakers in the Florida House and Senate approved the bill in the week ending Feb. 10, moving the bill forward for DeSantis to sign.
The expanded bill awards $10 million to the program through June 2023, with more to continue the program in DeSantis' proposed budget, which will be presented in March. In the proposed budget he is asking for $12 million.
The bill allows the Florida Department of Emergency Management to be in charge of the program, instead of the Florida Department of Transportation. 
DeSantis stated during a Feb. 15 press conference that the migrants he has transported to sanctuary cities and states are in a better position than with nowhere to go. He went on to say that his move has highlighted the issue. 
Florida has experienced an increase in migrants from Cuba and Haiti trying to reach Florida by boat. However, Florida Sen. Blaise Ingoglia, who sponsored the newly-signed bill, has stated that the bill which gives the freedom to operate outside Florida would help stem the flow of migrants into the state.
DeSantis has said that the program is the "most effective" way to steer migrants and asylum seekers away from the state of Florida.
Copyright 2023, UnitedHeadlines.com