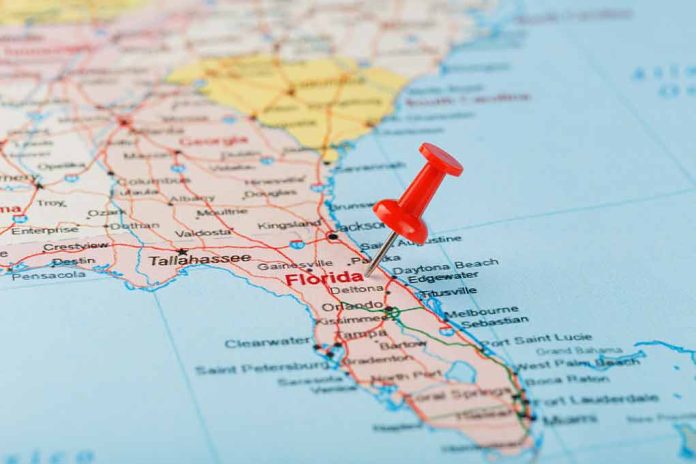 (UnitedHeadlines.com) – On May 8, Florida Gov. Ron DeSantis signed three bills that will prohibit land in the state of Florida from being purchased by Chinese citizens.
The three bills, SB 264, SB 846, and SB 258, will target the Chinese influence in Florida's schools, universities as well as agriculture.
The bill SB 264 limits the purchase of land in Florida by people and businesses from China that are not U.S. citizens or permanent U.S. citizens. People and businesses from other countries of concern are banned from owning land with 10 miles of military installations as well as agricultural land.
The one exception to the new law is that Chinese citizens that have non-tourist visas will be allowed to acquire single parcels which are less than 2 acres and not closer than 5 miles from military installations.
Current property owners must register by Jan. 1 with the state. If they do not register, the property could be seized or a fine of $ 1,000 a day could be imposed on the owners.
The bill SB 258 creates a list of apps that are either hosted by or created by any of the countries of concern that should be banned on devices issued by both state and local governments. The bill goes into effect on July 1.
Government institutions, as well as educational institutions, are required by the new law to block access to the banned applications on all servers and devices issued by the government in Florida.
Public employers must have the ability to wipe remotely and uninstall these applications from devices issued by the government.
The bill SB 864 bans colleges and universities from accepting gifts, grants, or participating in agreements with colleges or universities that are based in countries of concern unless the Florida Board of Governors or the State Board of Education authorized the partnership. The bill goes into effect on July 1.
Countries of concern include not only China but the countries of Russia, Cuba, Venezuela, North Korea, Syria, as well as Iran.
Copyright 2023, UnitedHeadlines.com