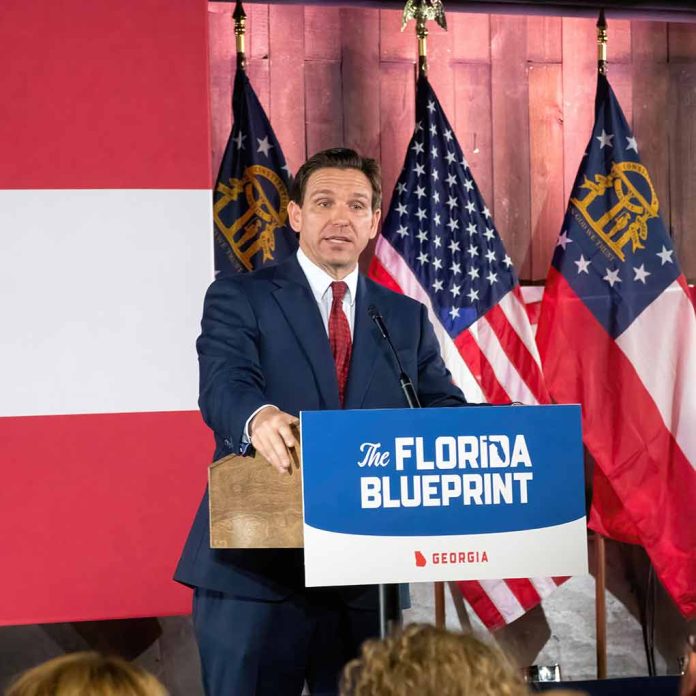 (UnitedHeadlines.com) – Before Title 42 ends, Florida Gov. Ron DeSantis signed a bill overhauling immigration laws on May 10. While immigration policy is set federally, DeSantis is hoping to remove incentive migrants. Title 42, which allowed the government to remove migrants that crossed the border illegally faster, ended at midnight on May 11, with a surge expected at the southern border after it ends. It was put in place during the pandemic.
The bill, SB 1718, includes increasing penalties for offenses related to human trafficking. Local governments will be banned from issuing identification cards to people who can't prove their citizenship. Hospitals that accept Medicaid will be required to include on intake forms a question about the patient's citizenship status.
Drivers' licenses from other states that were issued to undocumented immigrants will not be honored by Florida.
The bill bans law school graduates that are undocumented from being admitted to the Florida bar. It also enhances the use of E-Verify, which is a federal database used by employers who have a staff of more than 25 to check the employment eligibility of a worker. The businesses must start using E-Verify for new hires by July 1.
The bill includes $12 million for the Migrant Relocation Program. Last fall, DeSantis flew about 50 Venezuelan immigrants to Martha's Vineyard from Texas to highlight the border crisis. Since then, the Florida Legislature has passed a bill for the Migrant Relocation Program, which included an initial $10 million for the program in February. Three vendors to carry out future relocation flights were recently selected by Florida's Division of Emergency Management. One of the companies is the same company that used to fly the migrants to Martha's Vineyard.
DeSantis has made illegal immigration a priority. He has spoken out against President Joe Biden's immigration policies. It is expected DeSantis will announce he is running for the 2024 Republican nomination for president.
Copyright 2023, UnitedHeadlines.com