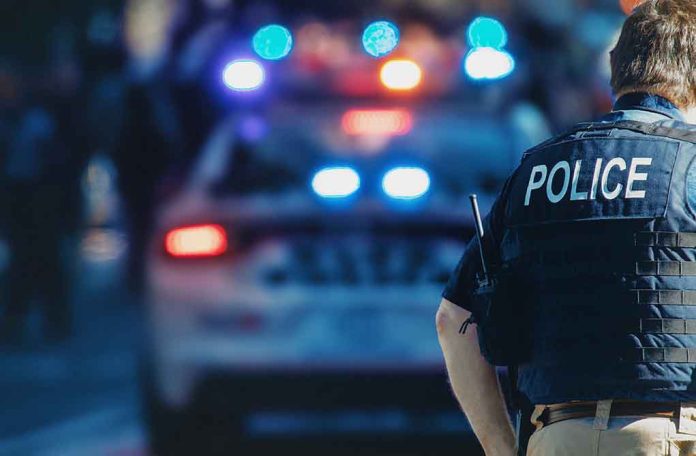 (UnitedHeadlines.com) – Florida Gov. Ron DeSantis spoke with police officers and union officials on Staten Island Feb. 20, kicking off a pro-police tour. The tour includes stops in pro-Democrat cities.
Staten Island is New York's most Republican leaning borough, leading to speculation as to the choice DeSantis made in going there because of a potential run in 2024.
He will continue his tour by meeting with sheriffs and others in law enforcement in a suburb of Philadelphia, and then he will head to a suburb of Chicago.
As part of the speaking tour, DeSantis will discuss his support for law enforcement officers, as well as his proposed bill which would make bail laws tougher. The bill would also contain other measures to help reduce crime. Some of the proposals in the bill include increased penalties for drug-related crimes and increasing human smuggling interdictions. 
The President of New York City's Detectives' Endowment Association stated how he hopes lawmakers take notice of the laws the New York has passed have not helped law enforcement in their jobs.
Democrat New York City Mayor Eric Adams took to Twitter Feb. 20 to criticize DeSantis for his bills regarding education in Florida. With a visit to a suburb of Chicago on DeSantis' schedule the Governor of Illinois JB Pritzker has also taken the time to speak out against DeSantis. 
Last year, DeSantis implemented a recruitment package offering law enforcement officers a $5,000 bonus for relocating to Florida. This was the largest recruitment package in Florida's history, according to DeSantis' office. The bonus is available to those either just entering into law enforcement or veteran officers. Florida also covers the expenses of the state's Certification Exam as well as training expenses of up to $1,000. While the goal is to recruit officers to Florida, DeSantis also said the goal was to improve the morale of law enforcement officers.
Copyright 2023, UnitedHeadlines.com