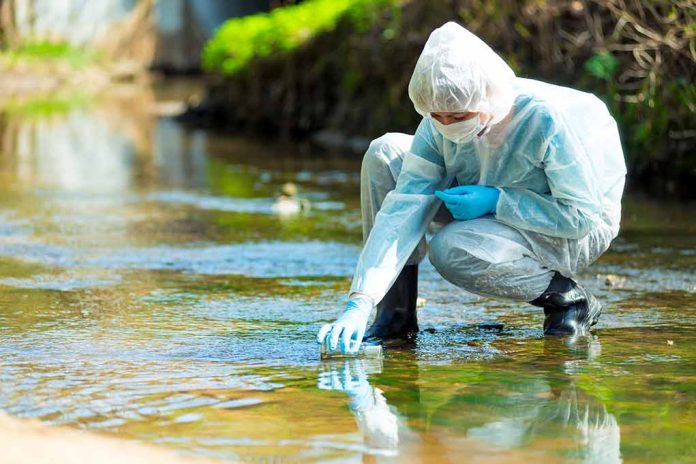 (UnitedHeadlines.com) – A June 24 train derailment near Columbus, Montana, sent multiple train cars into the Yellowstone River.
The train cars fell into the river and caused extensive damage to the Yellowstone Twin River Bridges, though it remains unclear whether the bridge collapsed before the derailment or after.
According to the Yellowstone County Emergency Management Director KC Williams, four derailed train cars carried molten sulfur, while another three had hot asphalt. A total of nine train cars currently remain in the river.
Two train cars impacted by the derailment but not in the river were carrying the corrosive substance sodium hydro sulfate. Initial reports stated that air quality and water quality reports indicated they did not leak.
According to local authorities, the train cars leak fuel and asphalt into the Yellowstone River. Precautions have been put in place to contain the spill. However, officials did close local fishing access and cautioned boaters to avoid the area. Irrigation districts, water treatment plants, and industrial companies are also taking safeguards.
Water sampling began on June 24. Officials are also investigating reports of clumps of asphalt further down the river.
On June 24, Montana Gov. Greg Gianforte took to social media to comment on the incident, saying he was monitoring the situation.
Officials from Montana Rail Link, Columbus Fire & Rescue, Sheriff's Office, Commissioners, and Stillwater County Emergency Services respond to the crash. No injuries were reported.
According to Montana Rail Link, a large crane and additional equipment have been brought in to help with cleanup efforts. The company worked with all agencies to "perform all required work safely and efficiently."
Repairs to the train tracks were completed on June 25. Officials say this will make removing the derailed train cars from the river easier.
According to Transportation Secretary Pete Buttigieg, concerned residents should follow the instructions of local officials.
Copyright 2023, UnitedHeadlines.com