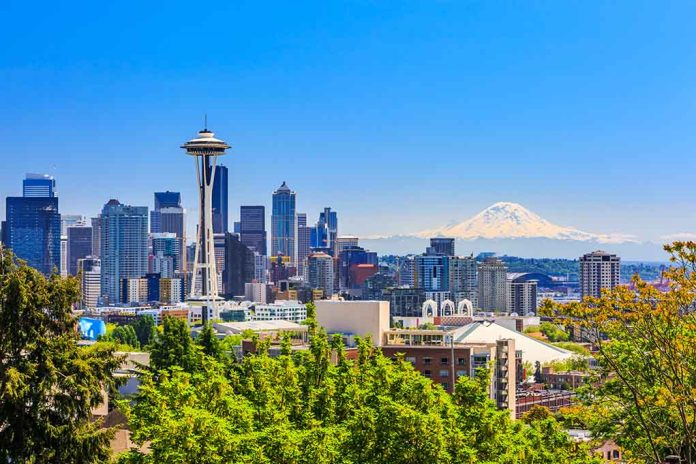 (UnitedHeadlines.com) – March 28, the Department of Justice filed in court to end the consent decree that was established in 2012 with the Seattle Police Department. The move would end the federal supervision of the police department. 
Both the Department of Justice and city of Seattle said in the filing that the Seattle Police Department made reforms which are far-reaching, transforming the organization. The filing highlights how the Seattle Police Department has added a program that focuses on crisis intervention as well the department's compliance with the stringent use of force policies.
Kristen Clarke, assistant attorney general of the Department of Justice's Civil Rights Division, said the Seattle Police Department will continue to monitor their reforms.
After an investigation by the Department of Justice found a pattern of use of excessive force by the police department, the consent decree was established by the Obama administration. At the time, the investigation found weapons to be used unnecessarily or  excessively during arrest half the time. During pedestrian encounters, the investigation found a pattern of discriminatory policing by officers.
The investigation began after a 2010 shooting of a Native American woodcarver, John T. Williams, in which he was killed after being shot 4 times. The Firearms Review Board found the shooting unjustified.
A Washington state federal judge, who has watched over progress the police department has made, as well as verified the department's compliance in the implementation of police reform since the consent decree was signed, will receive the request to end the consent decree.
The request to end the consent decree does include for the continuation of federal oversight in two areas that the Department of Justice and city of Seattle say the police department struggles with. Those areas include ensuring there is a system of accountability that is sustainable as well as in use of force in crowd settings being reported and reviewed. Several similar consent decrees are ongoing with other police departments in the U.S.
Copyright 2023, UnitedHeadlines.com