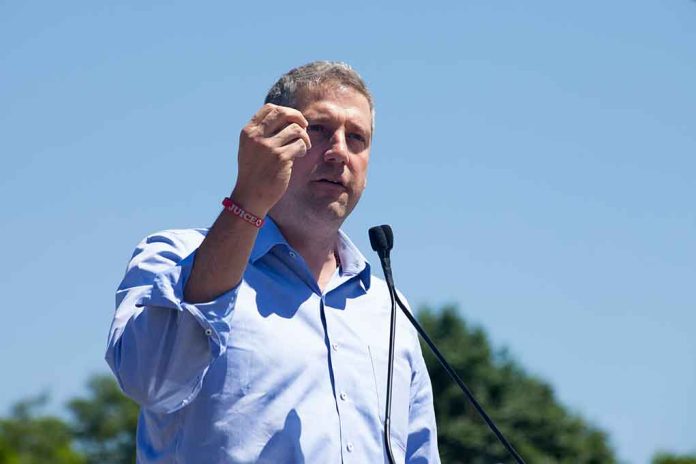 (UnitedHeadlines.com) – President Biden has struggled to deal with the COVID-19 pandemic. After a year of skyrocketing infections, Americans have had enough, and now even his own party is starting to lose faith in him. It seems everyone is tired of Sleepy Joe not making good on his promises.
Biden ran his campaign on competence and the ability to fight back the coronavirus. Still, his actions prove otherwise as ever-changing (and sometimes contrasting) guidance destroys what credibility he had. Now, the left is urging the commander in chief to do more.
"Biden and Democrat COVID Failures Prompt Media to Rethink Which Data to Report"

There, fixed it for you.https://t.co/MJg7yLbtmZ

— Nan Hayworth, M.D. (@NanHayworth) January 13, 2022
White House Press Secretary, Jen Psaki, recently admitted that the administration wasn't where they wanted to be regarding testing supplies. Between the House and Senate, 40 members wrote a joint letter to President Biden requesting that his administration expand rapid COVID-19 testing.
US Representatives Tim Ryan (D-OH) and Elissa Slotkin (D-MI) have urged the president to purchase domestic-made KN-95 masks and distribute them directly to US households. In their letter to Biden, the pair wrote that this was the administration's chance to prevent America from losing more lives. Previously established COVID-19 funds would pay for the masks and their distribution.
Others have criticized the Center for Disease Control and Prevention's (CDC) alteration of the recommended quarantine time after testing positive for the virus from ten days down to five. A former medical advisor to Representative Ro Khanna (D-CA), Will McKelvey, blasted the CDC for failing to require a negative test after their new five-day quarantine, calling it predictable among the labor shortage but still disappointing.
McKelvey also declared that the shortage of rapid tests was easily avoidable if the administration focused on producing and distributing paper test strips, similar to the ones members of Congress pushed for in 2020.
Copyright 2022, UnitedHeadlines.com