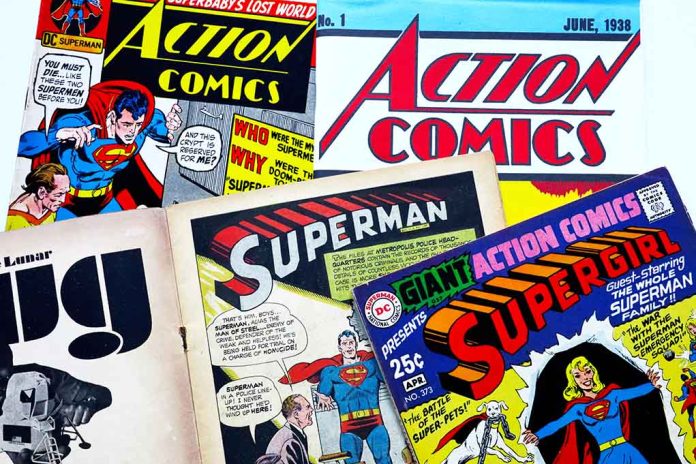 (UnitedHeadlines.com) – Congressman Robert Garcia (CA-D) made waves when he announced plans to swear his oath on a comic book instead of a copy of the Christian Bible. The California representative wasn't cracking a joke or trying to make an obscure point, even if he stirred up controversy along the way. The newly elected legislator, who identifies as Catholic, wanted to begin his term with what he deemed strong personal symbols.
Garcia planned to swear in on the US Constitution itself, but he also felt he needed to add a few more items to help seal his pledge. He brought a copy of his citizenship certificate, a picture of his parents, who both died of COVID-19, and a copy of one of the most coveted comic books in the world.
Will be proudly sworn-in to Congress on the U.S. Constitution. Underneath the Constitution will be 3 items that mean a lot to me personally. A photo of my parents who I lost to covid, my citizenship certificate & an original Superman #1 from the @librarycongress. 🇺🇸😊 pic.twitter.com/YGW43OLsIp

— Robert Garcia (@RobertGarcia) January 3, 2023
A self-proclaimed comic book geek, Garcia became literate in English with the help of DC's "Superman" series, according to the New York Post. The lawmaker became ecstatic when he learned his new position offered him access to every book within the Library of Congress archives, including first-edition copies of numerous comic book titles. He chose the exceptionally rare "Superman #1" for his swearing-in, noting comics were "an essential part of American fiction." The most recent auction sale of a copy valued the edition at $5.3 million.
While the idea of members swearing in on anything but the Bible appalled some people, The New York Times reminded readers that the Christian text need not be present for the ceremony. Article VI, Clause 3 of the Constitution states that "no religious Test shall ever be required" for leaders entering office, stressing the importance of the oath over any religious obligations.
Do you think a comic book is a worthy proxy for the Bible, or did Garcia go just a little too far in his unusual choice?
Copyright 2023, UnitedHeadlines.com