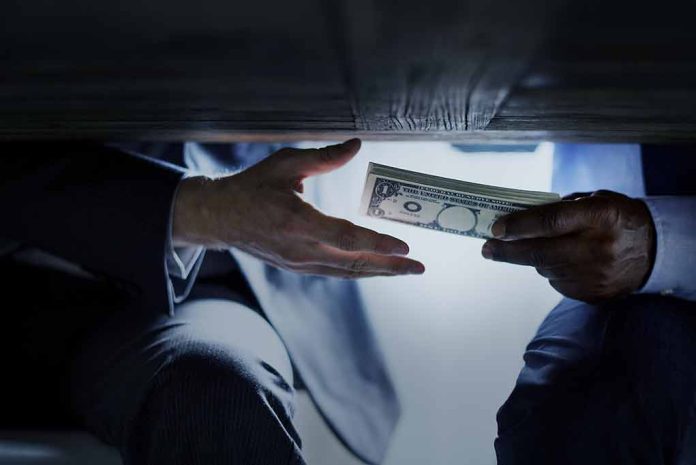 (UnitedHeadlines.com) – New Jersey Sen. Bob Menendez, as well as his wife, are under investigation by federal prosecutors for allegedly accepting gifts in exchange for votes by Menendez, who is the Senate Foreign Relations Committee chairman.
The investigation centers around a 2019 contract IS EG Halal won which made it the sole company responsible for certifying halal exports from Egypt. The company was awarded the contract though it had little experience and U.S. officials felt it was suspicious. Seven other companies were fired immediately by the Egyptian government.
Federal prosecutors are investigating whether anyone connected to IS EG Halal paid a bribe of any kind to Egyptian officials, a move which could violate the Foreign Corrupt Practices Act.
As chair of the Senate Foreign Relations Committee, Menendez oversees the U.S. aid to Egypt. Both Menendez and the owners of IS EG Halal deny any wrongdoing in the matter.
IRS criminal investigators are reviewing whether Menendez or his wife reported the gifts, which included cash, a Mercedes-Benz, jewelry, and a luxury apartment in the D.C. area, on their tax filings. The gifts were not reported on his Senate disclosure forms.
The investigation has also led to a subpoena being sent the week of May 12 to North Bergen Mayor Nicholas Sacco which seeks information regarding a proposed New Jersey development deal and legislative changes.
According to officials, this subpoena is unrelated to the allegations with IS EG Halai but is related to Menendez.
Menendez was indicted in 2015 on bribery charges for allegedly accepting gifts from Florida physician Salomon Melgen in exchange for political favors. The gifts included campaign donations, golf outings, luxury vacations, as well as expensive flights. Jurors were unable to reach a unanimous verdict, resulting in a mistrial.
In April, Melgen was convicted by a federal jury in Florida for operating what was described by prosecutors as a "scheme that robbed Medicare out of as much as $105 million."
Copyright 2023, UnitedHeadlines.com