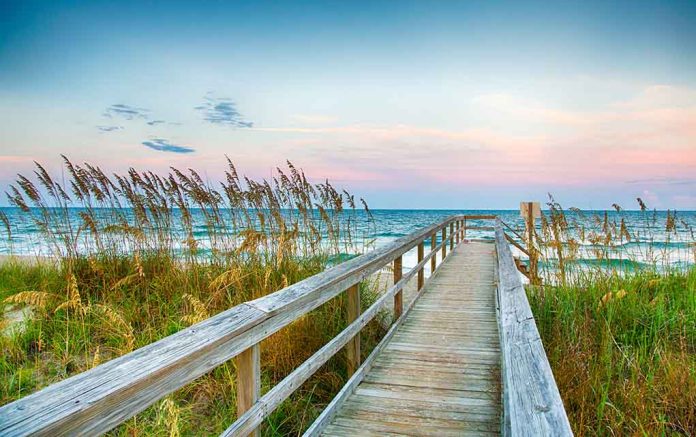 (UnitedHeadlines.com) – Democrat North Carolina State Rep. Tricia Cotham has officially switched parties, giving Republicans a supermajority in the North Carolina House of Representatives.
For years, Republicans have held majorities in both the state Senate and House. Before Cotham switched parties, Republicans were one seat short of a supermajority in the House. With Cotham's switch, Republicans now hold 72 out of 120 seats. Without a supermajority, a veto by Gov. Roy Cooper, a Democrat, would hold up some of the agenda items Republicans have been hoping to implement. With Cotham switching parties, Republicans have a path to a  veto-proof majority without needing to compromise with Cooper.
In the state Senate, Republicans already have a supermajority, controlling 30 out of 50 seats. 
There was hope that Cotham would switch parties during this legislative session, and that hope became reality the last week of March after a vote on proposed gun legislation that had been vetoed by Cooper. Though unclear why she decided to switch parties, there is speculation that the vote on the gun legislation was one of the factors influencing her decision. 
Recently, Cotham skipped a vote to override Cooper's veto of legislation easing gun laws that was sponsored by Republicans. Because of Cotham skipping the vote, Republicans had the votes needed to pass the legislation, making it law. Cotham was then slammed by North Carolina Democrats for skipping the vote. Two other Democrats were also absent.
After news of her switching parties broke April 5, North Carolina Democrats called on Cotham to resign.
From 2007-2017, Cotham served in the North Carolina House of Representatives. In 2016, she unsuccessfully ran for Congress.  She ran for the House seat again in 2022, and after winning a crowded Democratic primary, Cothom, the representative for Charlotte, was elected to the House in November 2022 by almost 20 percentage points.
Six years since taking office, Cooper has issued 75 vetoes through March of 2023. That more is than all previous governors of North Carolina combined.
Copyright 2023, UnitedHeadlines.com