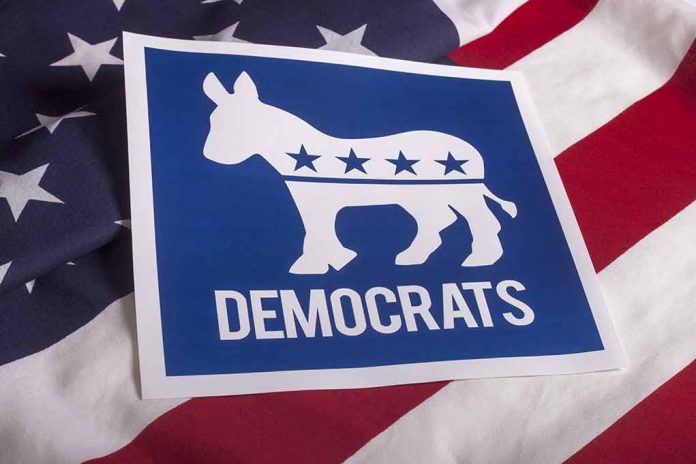 (UnitedHeadlines.com) – Rhode Island Democratic congressional candidate Allen Waters is pushing back after a transgender moderator was named for an upcoming candidate forum.
Waters, who is running for a 1st Congressional District seat, stated he is not participating in the candidate forum being hosted by the Rhode Island Democratic Women's Caucus on July 24 after Rev. Donnie Anderson was named as the moderator. Fifteen Democrats are currently running for the 1st Congressional District seat, which represents most of Providence as well as all of Newport and Bristol counties.
In announcing he would not be participating, he wrote that he does not recognize a biological male, Rev. Donnie Anderson, as a woman. He added that he has two "beloved, Black teenage daughters," and he does not want them competing with biological men in women's sports.
After writing to the Rhode Island Democratic Women's Caucus, he doubled down on his position with a post on Twitter. In the post, which included a photo of him and his two daughters, he said he is not only standing up for his daughters but for "your daughters" as well as every biological woman in the state "who wants to be stood up for."
Born a male, Anderson, 75, did come out as transgender until 2018, when she was 69, though she said she questioned her gender at 9 years old. For most of her life, Anderson presided over the Pilgrim United Church of Christ which is located in New Bedford, Massachusetts.
Anderson, who is chairwoman of the Women's Caucus, questioned Waters' politics, stating that Democrats support the transgender community. Anderson asked Waters to take back his statement and wants him to apologize to the transgender community for what Anderson says is a damaging statement.
On Twitter, Waters says he is a "Kennedy Democrat" who has an #AmericaFirst agenda. In 2020, Waters ran against Sen. Jack Reed as a Republican. In 2022, he also ran as a Republican against Rep. David Cicilline.
Copyright 2023, UnitedHeadlines.com