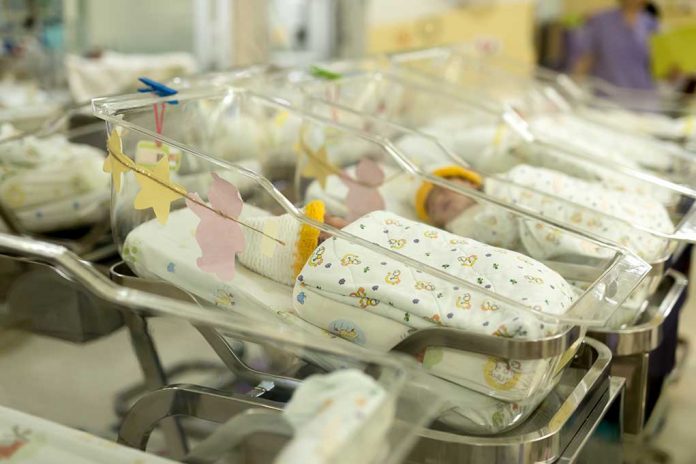 (UnitedHeadlines.com) – The COVID-19 pandemic had a devastating impact on the United States in the last 20 months. As one might expect, high population states like New York and California hit high figures for the number of infections and deaths.
However, several southern states hit some of the nation's highest infection and death rates when considered in relation to population. Yet, amid all that chaos and despair, Alabama hit a new milestone in 2020 — one that no governor would ever want to face.
Life and Death
Typically populations see more births than deaths, indicating growth. However, in the state of Alabama, the population shrank in 2020. According to the state's health officer, Dr. Scott Harris, deaths outnumbered births 64,714 to 57,641 last year. Harris fears the state may see a similar population decline in 2021.
The number of deaths in Alabama has remained steady. Dr. Harris noted that the number of hospitalizations had recently declined, but he didn't attribute the reduction to people recovering. Instead, he blamed the decrease on the number of people who were dying.
People Impacted Most
The elderly and people with pre-existing health conditions have seen the biggest impact from COVID-19 all along. However, with the rise of the Delta variant, pregnant women, children, and young adults have also experienced rising infection rates and deaths.
For example, at least seven pregnant women have died from complications related to COVID-19 in Alabama so far this year. Additionally, the state has seen a rise in hospitalization rates, with an average of 23 pregnant women a week being admitted with the coronavirus.
Additionally, the state has seen rising numbers of unvaccinated individuals requiring hospital care. The Delta variant has proven to be highly contagious, infecting people regardless of vaccination status. However, vaccinated people typically don't get as sick as those who declined the vaccination, whether by choice or for religious or medical reasons. Similarly, they don't experience the high hospitalization and death rates seen by the unvaccinated.
Vaccinations Play a Role
Harris stated that around 50% of Alabama residents had been fully vaccinated, less than the national average of 54%, according to data from the Centers for Disease Control and Prevention (CDC).
On August 23, the US Food and Drug Administration granted formal approval to the Pfizer-BioNTech COVID-19 vaccine. Hopefully, Alabama and other states with lagging vaccination rates can see those numbers rise and death and infection rates lower.
If you have any questions regarding vaccinations, you can visit the CDC website to read up on the latest information by clicking here.
Copyright 2021, UnitedHeadlines.com