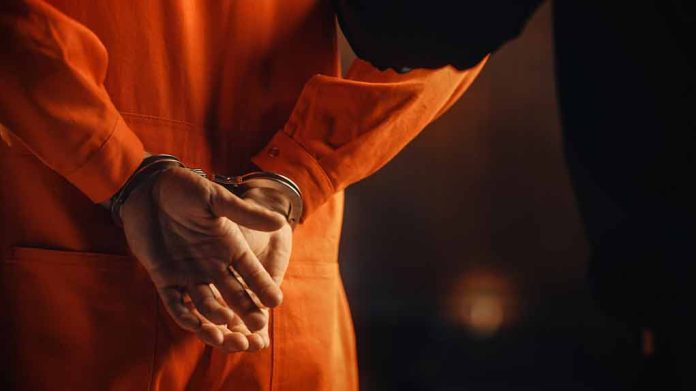 (UnitedHeadlines.com) – The controversy surrounding the case involving Daniel Penny, the veteran who used a chokehold on a New York subway to subdue a man which resulted in the man's death, has prominent Marine veterans speaking out in defense of Penny's actions. Penny has now been charged with second-degree manslaughter in the death of Jordan Neely, 30.
While some are vilifying Penny, others are saying he is a hero for protecting passengers on the subway. The latest to speak out his defense include author, Mighty Oaks Foundation founder and Marine veteran Chad Robichaux, author and Marine veteran Stuart Scheller, Marine veteran and founder of All Things Possible Victor Marx, and author, Marine veteran and founder of Shadow Warriors Project Mark Geist.
The famous Marine veterans have all spoken out saying Penny was protecting innocent people on the subway, did things correctly, did not intend to kill anyone, and is a hero for his actions. In his comments, Scheller said all "evil needs is for good people to do nothing."
A fundraising effort launched for Penny's legal fees has surpassed $2 million, with donations from Kid Rock as well as presidential candidate Vivek Ramaswamy. Florida Gov. Ron DeSantis also shared the fundraiser on Twitter.
Viral video of the May 1 incident shows Penny stepping in and subduing Neely by putting him in a chokehold. It is reported that the chokehold lasted for nearly 15 minutes. Neely was pronounced dead after first responders transported him to Lenox Hill Hospital.
According to a police report regarding the incident, prior to being subdued, Neely had been acting in an erratic and hostile manner toward passengers on the subway. The report indicates that Neely shouted that he would hurt people, as well as that he did not mind if he went to jail or got sentenced to life in prison.
Police records show Neely had previously been arrested more than 40 times, including incidents involving violence on the subway including an incident in 2021 when he punched a woman, 67, breaking her orbital bone and nose.
Copyright 2023, UnitedHeadlines.com