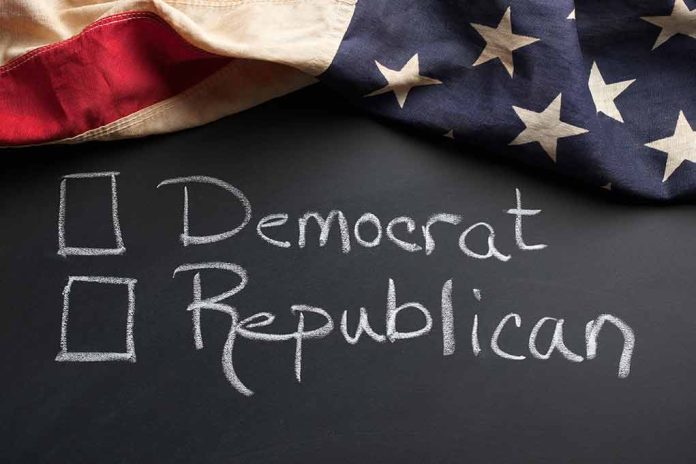 (UnitedHeadlines.com) – This Texas mayor is the latest to leave the Democratic Party to become a Republican. Dallas Mayor Eric Johnson, 4, made his announcement in a Sept. 22 Wall Street Journal op-ed titled, "America's Cities Need Republicans, and I'm Becoming One."
In the op-ed, Johnson wrote that America's cities need mayors to commit to being champions of "law and order" and to also "practice fiscal conservatism." He wrote that these have "long been a defining characteristic" of Republicans, adding that therefore America's cities "need Republicans."
He went on to write that "As America's cities go, so goes America," adding that currently, 80 percent of Americans live in cities compared to 20 percent when Theodore Roosevelt, his political hero, was born.
He stated he has "no intention" of changing his approach to his job as mayor of Dallas.
As other cities such as Austin moved to defund the police, Johnson has spoken out in support of police officers. He posted an article to social media in February that detailed Austin police officers retiring and leaving because of low morale. Johnson then encouraged the officers from Austin to move to Dallas and join the Dallas Police Department.
Among the mayors of the 10 most populous cities in the country, Johnson is the only Republican. Though Johnson officially switched to the Republican Party, in Texas cities mayoralty is officially a nonpartisan job.
Johnson was elected as mayor of Dallas in 2019 after serving nine years as a Democrat in the Texas Legislature. Since he was elected Dallas has seen a significant decrease in crime. In May, Johnson was re-elected to his current four-year term with more than 98 percent of the vote. In the 2020 election, President Joe Biden won Dallas County by over 30 points.
In response to the news, Texas Gov. Greg Abbott took to social media, tweeting that Johnson will not "tolerate leftist agendas" and is "pro-law enforcement."
Copyright 2023, UnitedHeadlines.com