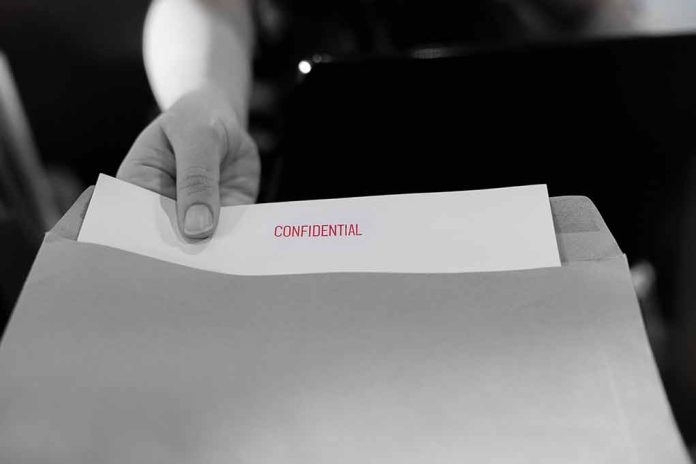 (UnitedHeadlines.com) – When asked how a draft of the indictment charges of former President Donald Trump leaked, Fulton County District Attorney Fani Willis stated had no answers.
The two-page document listing 13 charges was posted on the Fulton County Court's website on the afternoon of Aug. 14. The document was removed quickly from the website. The 13 charges were the same as the indictment charges which were released the night of Aug. 14.
The document was then shared online as well as by the media until the Fulton County Clerk's Office released a statement warning of a "fictitious document" that was circulating but offered no explanation as to why it was on the website.
When asked about the leak, Willis stated that the grand jury deliberated until 8:00 p.m., returning an indictment. She added that she did not know how to perform the duties of the clerks "or even administrative duties."
On Aug. 14, Trump's attorneys Jennifer Little as well as Drew Findling stated that before the grand jury deliberated the case had already been assigned a judge and number. The attorneys added that "This was not a simple administrative mistake."
Trump, as well as 18 others including former Trump White House chief of staff Mark Meadows, Sidney Powell, Kenneth Chesebro, John Eastman, Georgia election official Misty Hampton, Jeff Clark, Ray Smith, Jenna Ellis, Trump campaign official Mike Roman, the leader of the Black Voices for Trump Harrison Floyd, Robert Cheeley, pastor Stephen Lee, Trevian Kutti, poll watcher Scott Hall and Rudy Giuliani were among those charged after Willis' yearslong probe into 2020 election interference in the state of Georgia. Shawn Still, Cathay Latham as well as David Schafer, the would-be Trump electors, were also charged.
On Aug. 15, the Fulton County Clerk's Office issued a statement that the sample working document had been uploaded to the website as part of a trial run, calling it a "mishap."
Copyright 2023, UnitedHeadlines.com