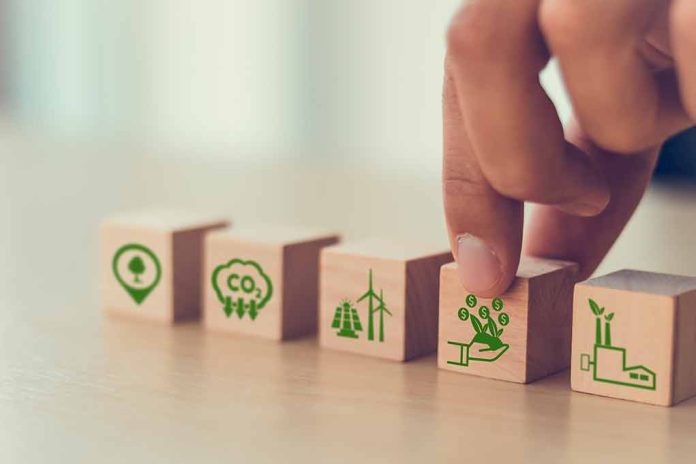 (UnitedHeadlines.com) – A recent AAA test shows bad news for the Ford F-150 Lightning.
The Lightning is the electric version of the popular gas F-150 which is used by many in America for their businesses. The latest AAA test showed using the Lightning for a business or filled with cargo may be a problem, as the driving range dropped by one-quarter when fully loaded.
Ford stated it equipped the electric truck with more towing capability, and AAA conducted a comprehensive test that took into account the truck's maximum capacity. The test included loading 1,400 pounds of sandbags into the Lightning, which is less than its maximum hauling capacity of 2,235 pounds with an EV battery or 1,925 pounds with an extended-range battery. Ford says the Lightning can tow up to 10,000 pounds.
The test revealed that when loaded with the 1,400 pounds, the truck's range dropped 24.5 percent, from 278 to 210 miles. This could cause those using the truck to its maximum capacity to lose 90 miles. The truck used in the AAA test has a range of 300 miles, according to its Environmental Protection rating. AAA noted the gas version of the F-150 has a range of 500 miles.
AAA also stated that toolboxes, equipment racks, and other items used in work trucks will, even without cargo, reduce the range, suggesting customers consider their needs before choosing an appropriate vehicle.
AAA Automotive Engineering director Greg Bannon stated the electric truck was loaded close to maximum capacity and if customers did not intend to use the Lightning near maximum capacity the drop in the range would not be as great.
This is not the first test of the Lightning. In 2022, YouTuber Tyler Hoover tested the Lightning by hauling a trailer, finding that during his 64-mile trip, the range was cut by 150 miles. In his review, he said the truck "can't do normal truck things."
Copyright 2023, UnitedHeadlines.com