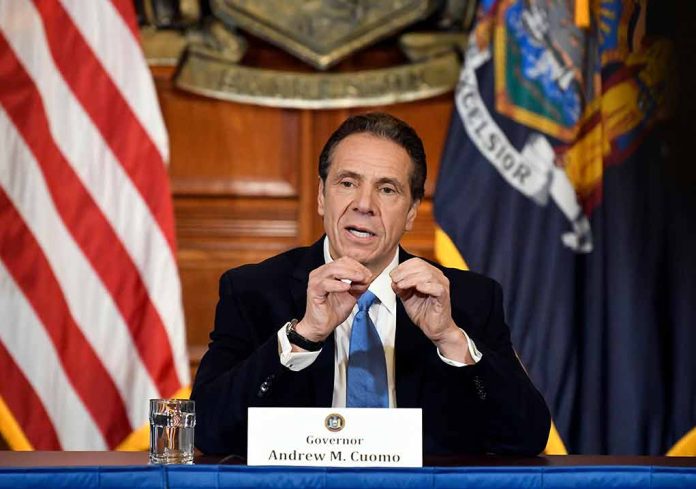 (UnitedHeadlines.com) – Cuomo resigned as governor in 2021 amid allegations of sexual harassment when an impeachment probe was launched by the state General Assembly. Recent campaign finance disclosure reports show that since mid-January, Cuomo has spent $1.6 million for a total of $6.6 million on legal fees since 2021. At the beginning of 2021, Cuomo had $16.8 million in his campaign account, which currently stands at $7.6 million.
Over the last two years half of his legal fees, about $3.4 million, have been paid to Rita Glavin, who has represented Cuomo for the allegations of sexual harassment which were made against him. In April, a firm in Manhattan, Sher Tremonte, was paid $711,000.
Taxpayers will wind up reimbursing Cuomo for some of his legal fees as some of the allegations did not end in convictions.
Some of Cuomo's money, about $1,573 per month, is being spent on storage lockers because when he moved out of the Executive Mansion Cuomo did not have a permanent residence.
Cuomo is also being investigated by the Committee on Ethics and Lobbying in Government due to a 2020 book deal he signed for $5 million. He faces allegations that he used state money in connection with the book deal.
Cuomo has denied all the allegations against him, accusing Attorney General Tish James of engineering the situation due to political aspirations. James has stated the probe was "an independent investigation," pointing to the impeachment investigation which showed "overwhelming evidence" of misconduct by Cuomo.
Cuomo's spokesman Rich Azzopardi stated that the dismissals and wins over the last two years prove that the cases were not "never sound enough to be brought forward in the first place."
Despite his legal troubles, Cuomo is still receiving campaign donations. During the first six months of 2023, Cuomo raised $11,000 from 39 donors, with $4,000 coming from one woman in North Carolina.
Copyright 2023, UnitedHeadlines.com