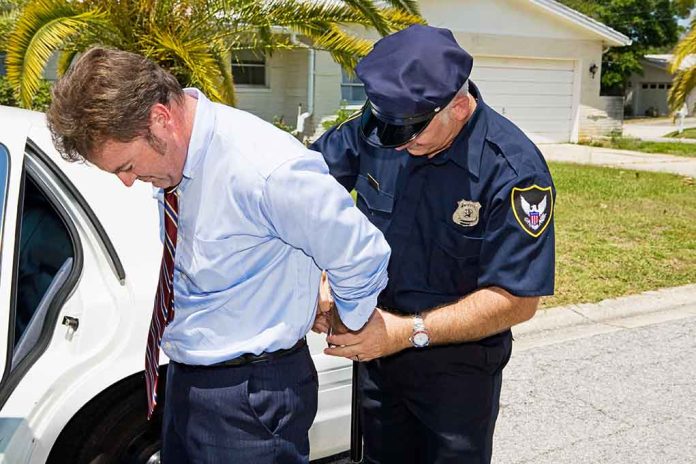 (UnitedHeadlines.com) – The Cuomo Family is undoubtedly under a microscope after Andrew Cuomo resigned from the New York Governor's office over his alleged sexual harassment of subordinates. The ex-governor's younger brother, Chris Cuomo, was an anchor for CNN until the network fired him for interfering in his brother's case. Now, Chris finds himself in trouble once again.
CNN suspended Cuomo indefinitely, eventually firing him a few days later, after a former coworker accused him of sexually harassing her.
On December 10, another employee at CNN, 44-year-old John Griffin, came under fire for allegedly luring girls as young as 7 years old to his home and training them to serve him sexually. A federal grand jury in Vermont issued an indictment for Griffin, with CNN issuing his termination the same day, calling his actions disgusting. But what does this case have to do with Chris Cuomo?
.@CNN producer John Griffin has been arrested and charged with attempting to "engage in unlawful sexual activity" with minors.

Griffin has previously boasted about working "shoulder-to-shoulder" with then-anchor Chris Cuomo. https://t.co/vOmAXWaOkh

— Media Research Center (@theMRC) December 12, 2021
According to court documents, the alleged pedophile was close friends with the younger Cuomo. Griffin bragged about working closely with the television personality. In fact, both men worked on CNN's "New Day," which the younger Cuomo left to become a lead anchor. Looking at Griffin's Twitter account, it appears that the two were good friends.
With the allegations presented against him and his apparently close relationship with a child predator, one has to wonder if Chris Cuomo will ever be an anchor again, or even be on TV for that matter.
Copyright 2021, UnitedHeadlines.com