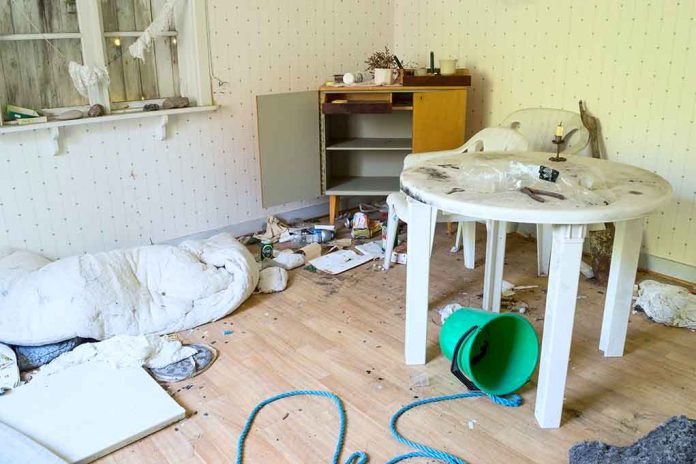 (UnitedHeadlines.com) – Crime is on the rise in the United States, but it's not necessarily all coming from an internal source. "Crime Tourism," an act in which groups obtain visas to areas in the United States and stake out rich neighborhoods looking for a score, has become increasingly popular. There have been reports from California, Indiana, Texas, the Carolinas, New York, and other East Coast states.
Officials say that "crime tourism" is on rise in California. ABC News' @Zohreen has the latest. https://t.co/DTt2sqMhmR

— Good Morning America (@GMA) March 19, 2022
California has become one of the most popular destinations for these criminals. Recently, the Hillsborough Police Department released surveillance video showing a crew of men believed to be crime tourists burglarizing a home. The footage shows two thieves taking bags full of stolen goods to a car before going back and getting more. After loading up the car, they return to steal an SUV, making their getaway. According to DailyMail.com, authorities haven't apprehended any suspects, leaving the community in fear.
This is far from the only instance of such crimes. Earlier in March, authorities with the Ventura Sheriff's Office spotted a getaway car after crime tourists robbed a house. Police chased the suspects into Los Angeles, where the local Police Department helped apprehend the criminals. The office stated it handled around 100 cases like this last year alone, noting that many of these crime tourists are coming from Chile and Colombia.
While California has been a hot zone for these activities, it's happening across the US as well. Be sure to lock your doors and take the necessary measures to protect yourself and your property.
Copyright 2022, UnitedHeadlines.com