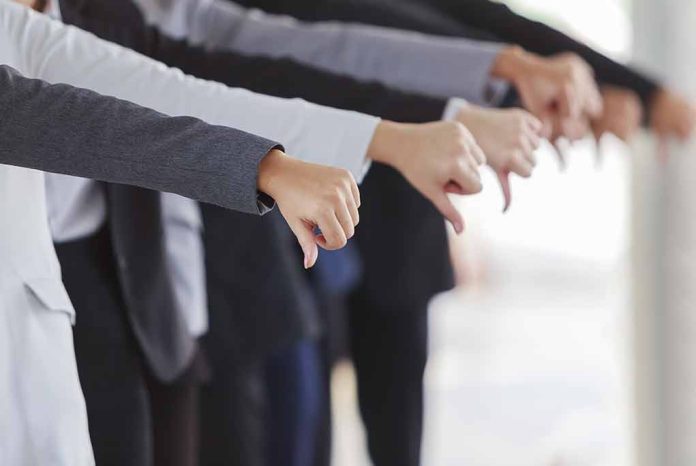 (UnitedHeadlines.com) – Another company faces backlash after posting an Instagram photo celebrating Pride Month. The Tennessee-based company Cracker Barrel Old Country Store post featuring a rainbow-colored rocking chair took many followers by surprise.
The post announcing that the company was celebrating Pride Month included, "Everyone is always welcome at our table (and our rainbow rocker)."
Twitter users responded to the post by saying they were unfollowing the company. Some users expressed shock that Cracker Barrel had taken such a stance saying, "Not you guys too." Some users wrote that businesses should stay out of politics.
Texas Rep. Ronny Jackson tweeted that he "will NEVER eat there again!!"
Some tweets, including one by BlazeTV host Lauren Chen, urged customers to stop patronizing Cracker Barrel.
A conservative political advocacy nonprofit organization known as the Texas Family Project also tweeted screenshots of the company's diversity initiatives, saying the company had "caved to the mob."
In response to the outrage by customers, Cracker Barrel responded by tweeting that the staff "takes pride in creating a welcoming, safe atmosphere."
One of the oldest restaurant chains in the country, the company which first opened in 1969 is known for its Southern country-themed menu and antique decor. The company has 73,000 employees in 664 locations across the country.
Cracker Barrel joins Target and Bud Light which have been dealing with boycotts. Target's backlash began after it launched its new Pride collection, which featured tuck-friendly swimsuits, and many items aimed at children. Since May 18, Target stock has lost more than $15 billion in market value, falling another 3.26 percent as of the week ending June 2.
Bud Light sales, and other Anheuser-Busch-owned products, have declined since April 1, when transgender influencer Dylan Mulvaney shared partnership posts between her and Bud Light with the 11 million followers of her social media accounts. As of June 2, Anheuser-Busch has lost over $27 billion in market value.
Copyright 2023, UnitedHeadlines.com