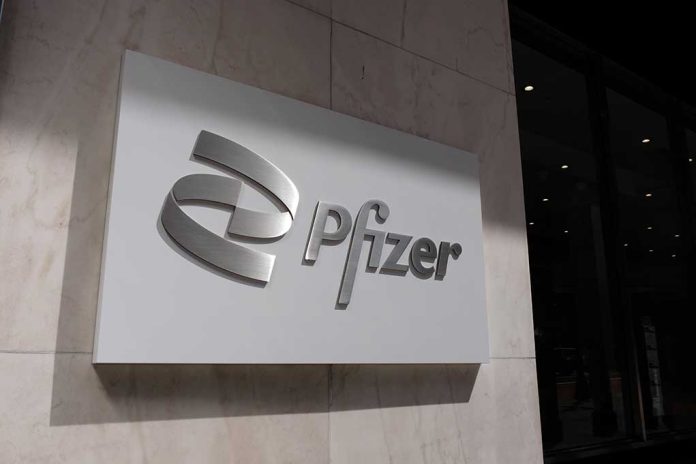 Pfizer's Latest CHILD Vaccine Claim Is Rocking The World
(UnitedHeadlines.com) – As COVID-19 swept across the world, countries were struggling to manufacture a vaccine that could reduce the risk of contracting the virus. A handful of companies finally succeeded and began attempting to make vaccines for children under a certain age to better protect society. Now, Pfizer and its partner BioNTech claim to have a vaccine that's effective for children under the age of five.
As WKOW reports, vaccination for children under five requires three doses due to the lower concentration of the vaccine in each dose. Still, Pfizer and partner BioNTech claim the vaccine can induce a strong immune response in the age group.
JUST IN: Three child-size doses of the Pfizer/BioNTech Covid-19 vaccine appeared to be safe and showed a strong immune response in children ages 6 months to 5 years, the companies said Monday. #WKOW
https://t.co/YVvrgntPaA

— WKOW 27 News (@WKOW) May 23, 2022
National Public Radio (NPR) reported that Pfizer's low-dose vaccine has an effective rate of 80.3%. The company claims the dosage meets all required criteria under the Emergency Use Authorization Order.
Pfizer now plans to submit the data to the Food and Drug Administration (FDA) for full vaccine approval. NPR's report also mentioned that the FDA has updated its schedule to discuss the pediatric dose on June 15.
Families with young ones are one step closer to having a vaccine that's safe and effective, prompting a strong immune response compared to their controls. If the FDA approves the vaccine and the Vaccines and Related Biological Products Advisory Committee agrees with the recommendation, kids as young as six months old could receive their first doses early in the summer.
Copyright 2022, UnitedHeadlines.com