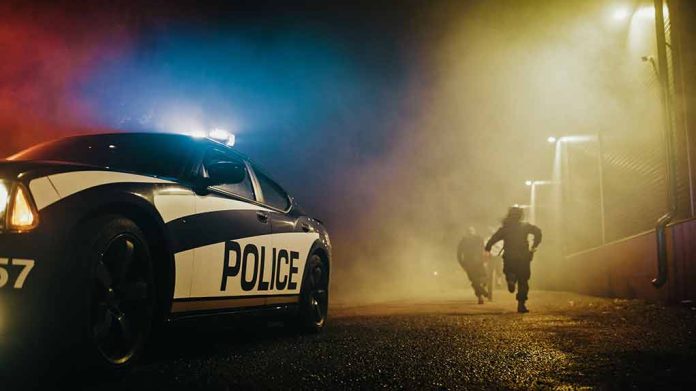 (UnitedHeadlines.com) – After being dispatched to a domestic dispute on the night of June 20, an Iowa Sheriff's deputy was forced to shoot and kill a man that pointed a handgun at officers. Though the weapon in question was eventually determined to be a pellet gun, a picture of the item released by the Iowa Division of Criminal Investigation shows that it appears to be a copy of a common .22 caliber semi-automatic pistol.
The man killed has been identified by the Iowa DCI as Hampton resident, Matt Davis, 30. According to authorities, an argument between Davis and his family members escalated with them locking themselves inside their house away from him and calling 911.
Once deputies arrived, they gave Davis instructions to drop his gun. He refused to do so and walked towards them. Davis raised the gun as he walked, pointing it at a passing vehicle and then at deputies. The officers then chose to engage him and he was shot a single time. Emergency medical services including a helicopter were dispatched, but Davis died before he could be transported.
No officers or family members were injured. Deputies' body cameras did capture the shooting, but their footage has not yet been released. The Iowa State Patrol and Iowa DCI are investigating the incident. The deputy who fired the deadly shot remains unnamed and is on leave pending the outcome of the investigation.
Walther Arms manufactures the piece that Davis' pellet gun appears to have been modeled after. Their P22 model would be indistinguishable from a pellet gun without a close inspection. Airgun and Airsoft makers model many of their guns after real firearms.
Most manufacturers make and ship their pieces with an orange tip so they can be easily identified, but consumers often remove them. Death due to a mistakenly identified firearm happens occasionally, with one report showing that 86 people were killed in two years under these circumstances.
Copyright 2023, UnitedHeadlines.com