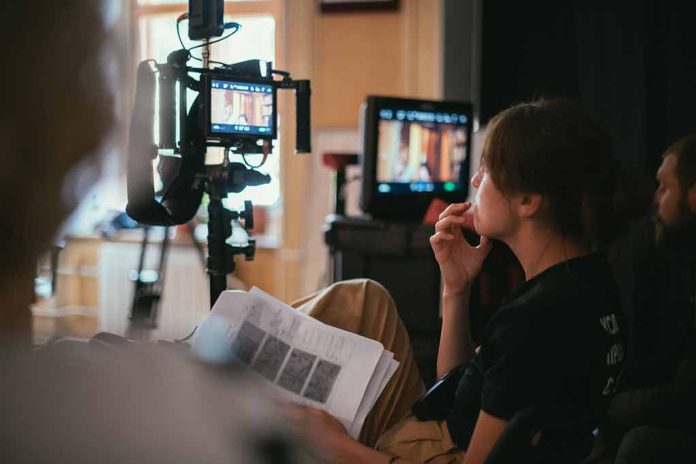 (UnitedHeadlines.com) – The mainstream media seems universally bent on criticizing the movie "Sound of Freedom" even as it tops the summer box office.
The film, which is based on the true story of Tim Ballard, stars Jim Caviezel as a former Homeland Security agent who quits his job at the department to embark on a mission to rescue children trapped in a Colombian trafficking ring. Ballard started the nonprofit group Operation Underground Railroad in 2013. In 2019, Ballard also advised the Trump administration on issues involving child trafficking.
At the end of the movie, Caviezel says he hopes the movie will be a "huge step forward toward ending child trafficking."
A critic for Rolling Stone lashed out, calling the film a "superhero movie for dads with brainworms." A critic for The Guardian also called the movie "QAnon-adjacent."
The media has also criticized the film for comments made by Caviezel while he was interviewed on Steve Bannon's podcast. During the podcast, Caviezel mentioned "adrenochrome" which some QAnon believers think is a hormone extracted from children for their captors. "Sound of Freedom" never mentions QAnon.
Originally filmed in 2018, the project was purchased by Disney who shelved the film. Before the beginning of the pandemic, the film's producer Eduardo Verastegui was able to get the rights to the movie after a year-long battle; however, with theaters closed it was unable to be shown. Angel Studios took over the rights to the movie, which cost an estimated $14.5 million to make.
As of the July 14-16 weekend, the film has made $85.5 million since being released July 4, despite only being shown on 3,300 movie screens across the country.
Despite the media's criticisms, the film has a 79% fresh rating as well as a 100% audience score on Rotten Tomatoes. On CinemaScore, it has an A+ rating.
U.S. State Department statistics show that each year 600,000 to 800,000 people are trafficked across international borders and 50 percent of the cases are children.
Copyright 2023, UnitedHeadlines.com