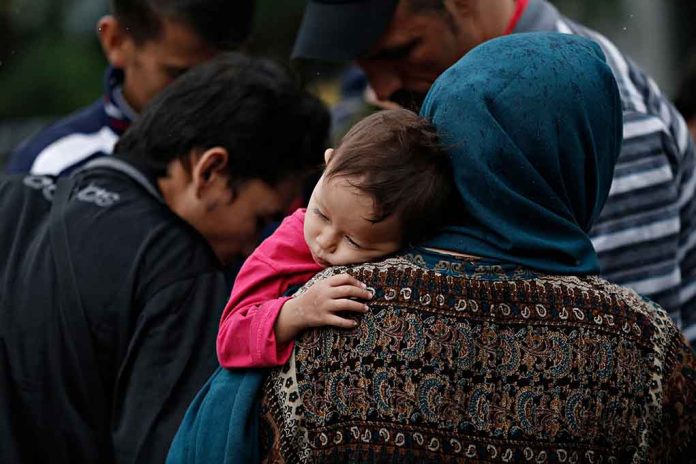 (UnitedHeadlines.com) – US troops helped evacuate roughly 130,000 Afghan citizens before the Taliban retook the country, part of a promise to grant green cards to those who fought in the war against terror alongside the United States. Tens of thousands of those allies remain stranded in the violently oppressed country, desperate for an exit, while their visa applications seemingly go ignored.
Two major issues have complicated a process that officials should have found the means to complete months ago. Newsweek reports that, depending on their level of work for the US Department of Justice (DOJ), Afghans had two different routes to apply for legal residency. Individuals who worked directly with the DOJ and other US officials could apply for Special Immigrant Visas (SIVs), but Afghan government employees and other civilians needed to apply for refugee status.
As border debate brews #DOJ leaves visas for Afghan legal allies in limbo – ✍️@ShaolinTom and @NaveedAJamali
🔗- https://t.co/8ixRq8W5O8 pic.twitter.com/nTxMO56dCB

— Newsweek (@Newsweek) February 7, 2023
Issues have mired both routes leaving US allies stranded in enemy territory. Personnel shortages have left a backlog that could have many SIV applicants waiting up to four or five years for responses. Potential refugees face even greater odds, struggling against the nearly impossible feat of fleeing Afghanistan before the United States will consider their asylum.
Many people feel the government isn't doing enough, especially considering the dangers these stranded individuals face. Sen. Amy Klobuchar (D-MN) introduced S.4787, or the Afghan Adjustment Act, in August of 2022. The legislation proposes ways to improve visa access to Afghan allies in need, streamline the vetting process, and create a task force to help get those who qualify safely into the United States. Like the many SIV and refugee applications still waiting for vetting, the bill has yet to see any further movement.
A spokesman for the State Department insisted, as per Newsweek, "We are continuing to review the situation," adding that officials were "consider[ing] all available options." Meanwhile, Afghan nationals are increasingly joining the numbers of people flooding the US southern borders, with patrol agents reportedly catching 2,132 illegal entry attempts in 2022.
Copyright 2023, UnitedHeadlines.com