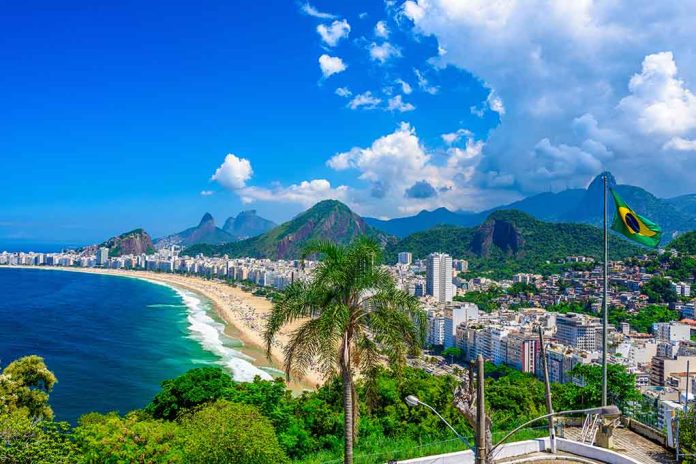 (UnitedHeadlines.com) – Representative-elect George Santos (R-NY) has attracted a lot of attention since his win in the 2022 midterms. The Long Island politician found himself on shaky ground after the New York Times released a bombshell headline alleging he'd fabricated most of his history and resume. Now, multiple publications have uncovered even more potential dishonesty — this time, a report that the congressman-elect committed fraud while living in Brazil.
According to CNN, Brazilian law enforcement officials say Santos stole a checkbook in 2008 and subsequently forged the owner's signature to purchase expensive clothing and shoes. He reportedly spent about $1313.63 on a spree.
George Santos admitted stealing checkbook in Brazil to buy clothes: report https://t.co/6jlSkYxnzZ pic.twitter.com/3WJvQ1nvxT

— New York Post (@nypost) January 4, 2023
Santos' mother had worked as a nurse for the victim and had kept his checkbook in her purse. Authorities say the rep-elect signed a confession in 2010 stating he had forged the documents and disposed of the remaining pages in a manhole. He allegedly pledged to pay back the debt but never followed through on the promise. When police caught up with him, he'd fled the country.
However, the judge paused the statute of limitations, so if Santos ever surfaced, the charges against him could still stick. When the politician started making headlines and raising his profile, Brazilian officials were able to set sights on their target once again.
Santos has maintained his innocence, telling the New York Post that the thefts in Brazil "didn't happen."
Allegations against Santos have continued to pile up, leading many of his peers to call for his resignation even before the representative-elect has had a chance to take office. He's reportedly lied about everything from his ethnic heritage to his education and employment history. He reportedly has other shady elements to his past, including allegedly stealing money in the name of a phony non-profit organization and stiffing a landlord for $2,250. In a different case, Santos went without paying rent for over five months and received a $12,208 fine along with his eviction.
Santos admits he's guilty of "embellishing" his resume but is adamant he is guilty of nothing else and won't resign from his newly-elected position.
Copyright 2023, UnitedHeadlines.com