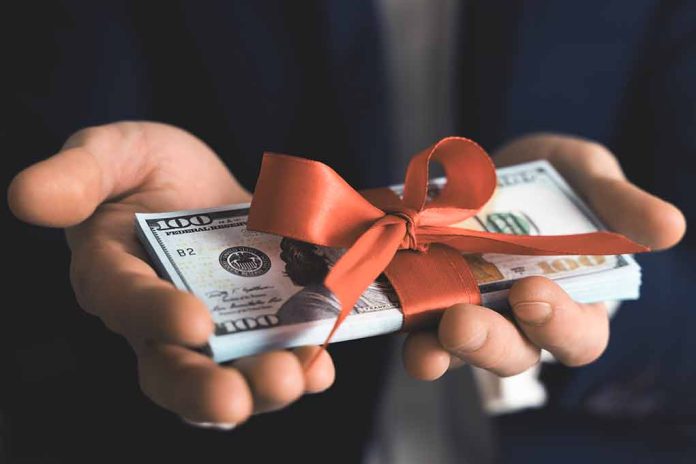 (UnitedHeadlines.com) –  Publicis. CEO and founder Michael Seifert is offering its employees a unique baby bonus.
An app that allows users to connect with patriotic businesses, Publicis. CEO Seifert announced the new policy, which applies to employees who have a baby, if their spouse has a baby, or if they adopt a baby. The company will issue bonuses of $5,000 after taxes. The bonus will be given either when a child is born or, if assumed, presented at the beginning of the adoption process. As Seifert acknowledged, adoption fees can be "exorbitant."
Seifert said his company is pro-family and "a company is only as strong as the families that built it." He felt the bonuses were a way to put their "money where our mouth is," backing up the company's values.
Seifert is implementing the bonus when other companies offer to pay for abortions instead of maternity leave. He said the world is going in an "anti-family" direction.
After the overturning of Roe v. Wade in 2022, companies such as Target and Amazon began offering to pay for employees to have abortions. Amazon stated it would give employees up to $4,000 in travel costs for abortions and other non-life-threatening medical treatments if the procedure is unavailable within a 100-mile radius of the employee's residence. Dick's Sporting Goods also announced up to $4,000 in travel reimbursements for an abortion for any employee, spouse, or dependent enrolled in its medical plan. Airbnb, Uber, Lyft, Yelp, Netflix, and other companies have followed suit with new policy decisions.
Seifert said the decision to pay for abortions is due to the company not wanting to pay for maternity leave, a move which he called "destructive." Instead, Seifert said, he wants to empower his employees to grow their families.
Seifert said in the last month, employees had announced three pregnancies.
Copyright 2023, UnitedHeadlines.com