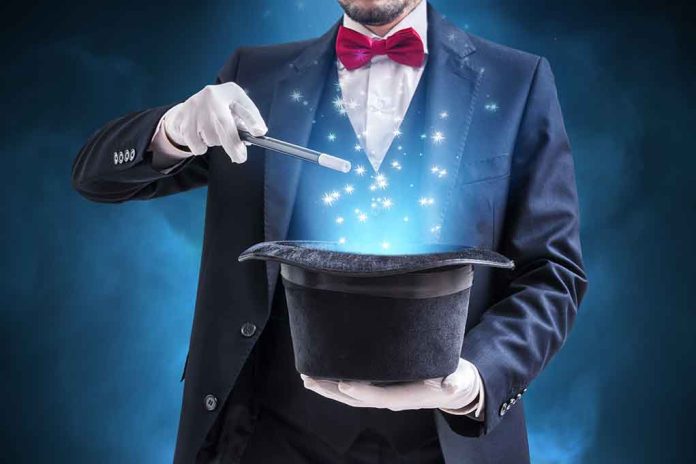 (UnitedHeadlines.com) – Being successful in the world of comedy is incredibly difficult. Becoming a world-renowned magician is arguably even harder. Somehow, John Szeles, known as Amazing Johnathan, managed to do both. Szeles was a bit of an anomaly in the entertainment world, but he loved his craft and has left behind an impressive legacy.
The Amazing Johnathan, the magician and comedian who rose to stardom in the 1980s and Nineties with his unique blend of tricks, gore and humor, has died at age 63. https://t.co/S9t9hnWSfj

— Rolling Stone (@RollingStone) February 23, 2022
The New York Times reported that a Las Vegas funeral arranger, Michael Peters, is the one who confirmed the 63-year-old's death. The Times noted that the magician died in his home on February 22.
Prior to his passing, John's wife, Anastasia Synn, noted on Twitter that she was losing her husband as his hospice nurses declared he was near the end. Tragically, it wasn't the first time the Amazing Johnathan faced death.
I'm losing my beautiful, brilliant husband. My beep beeps. He's not responsive & our home hospice nurses say he's at his end stage. He's medicated, not in pain & calm and snuggled every minute with me at home. Destroyed. I love u forever @theamazingj. I know that everyone does. pic.twitter.com/IeC086GQlM

— Anastasia Synn (@SiaSynn) February 23, 2022
In 2014, Szeles began feeling dizzy and short of breath, leading him to consult with a doctor. The comedian had heart disease, leading doctors to give him only 12-15 months left to live. When the time was up the magician didn't pass, his website claimed he'd performed his greatest trick of all time.
Unfortunately for the self-proclaimed "Freddy Krueger of Comedy," there would be no coming back this time as hospice reports indicate he died from heart failure. John is already missed by many, but his legacy will live on, inspiring others to follow in his footsteps.
Copyright 2022, UnitedHeadlines.com