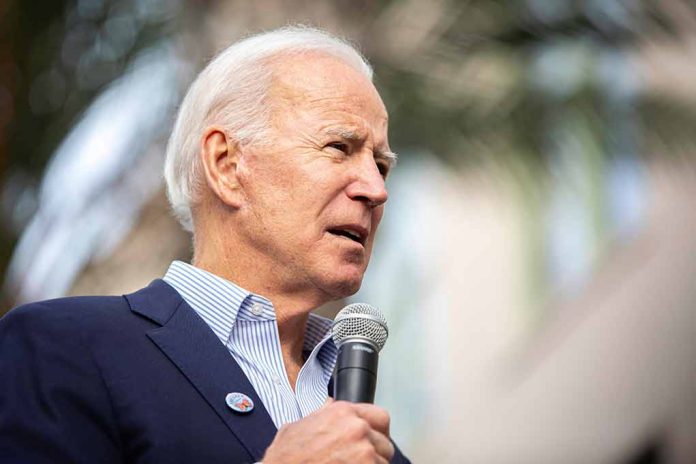 (UnitedHeadlines.com) – House Oversight Committee Chairman and Kentucky Rep. James Comer outline the next steps the committee will take in its investigation into the alleged influence peddling and business schemes by the Biden family.
According to Comer, the Oversight Committee will continue digging, following the money, as "more bank records are coming in." The Oversight Committee will bring in for depositions critical members of the Biden family involved with alleged influence peddling and bribery schemes.
Comer added that though they are fighting the FBI, the DOJ, the Democrats, and the media, he believes the Oversight Committee is "on the right track."
The investigation has uncovered an FD-1023 document that the FBI had in its possession that was dated 2020. The document contained details of an alleged bribery scheme between the foreign national and then-Vice President Joe Biden and Hunter Biden. According to those who have seen the form, it contains evidence of payments to the two Biden's in two $5 million transactions from Ukrainian natural gas company Burisma Holdings owner Mykola Zlochevsky. The prices were part of an alleged scheme to pressure Ukraine to remove a prosecutor investigating Burisma. The form indicated there are 17 audio recordings. The Oversight Committee was made aware of the state by a credible whistleblower.
The Oversight Committee has also discovered money transfers from China and Romania to members of the Biden family and shell companies associated with the Biden family and its business associates.
Comer stated that the Department of Justice never investigated the allegations in the FD-1023 form and that the IRS has refused to investigate the shell companies.
Georgia Rep. Marjorie Taylor Greene has called for impeachment, saying the committee has evidence. She also called for the impeachment of FBI Director Christopher Wray.
Arizona Rep. Andy Biggs also says impeachment can't be put off, saying, "we don't know how compromised he is" in China and Ukraine.
Copyright 2023, UnitedHeadlines.com